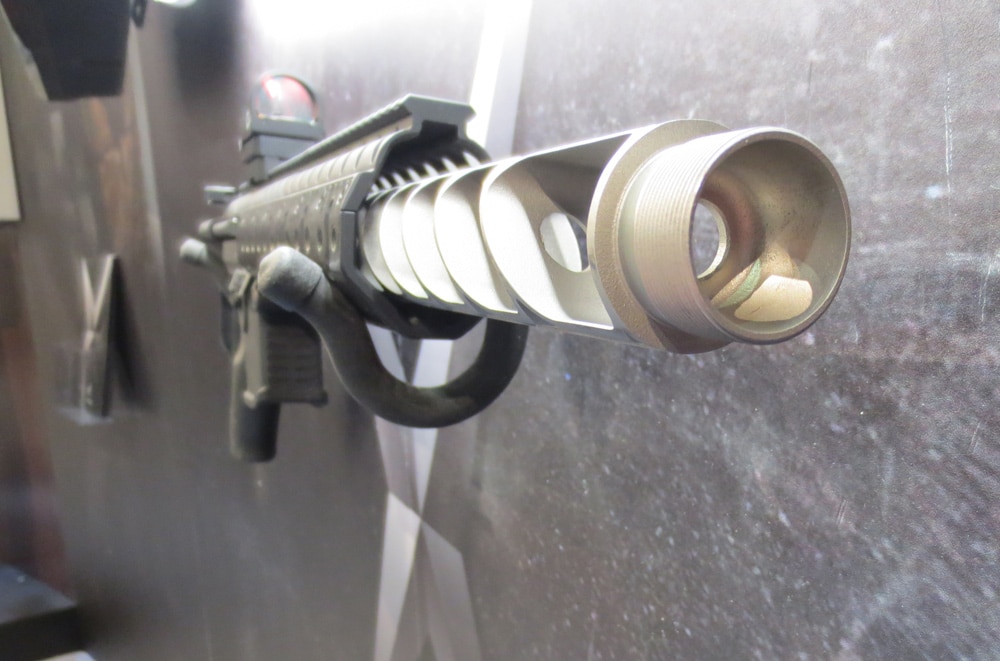 The federal government has not budged from its initial assessment classifying a SIG Sauer muzzle device as a silencer instead of the muzzle brake the company claims it to be.
The Bureau of Alcohol, Tobacco, Firearms and Explosives reaffirmed its classification — again — in its response filed this week in federal court and asked the judge to dismiss the case. The response was SIG's amended complaint filed earlier this month.
While the two parties are at a standstill, some gun rights advocates remain hopeful that the legal conflict will help chip away at federal regulations governing silencers and eventually lead to a more direct path for consumers to buy one.
But instead of challenging the law, SIG's attorney, Stephen Halbrook, said he sees the suit as challenging the regulator.
"The law defines regulated devices in a certain way and the ATF overreaches how it enforces those definitions," he said.
The item at the center of the case is the muzzle of the SIG MPX carbine. When SIG submitted it to the ATF for classification, the company described it as having a 9.5-inch muzzle brake welded onto a 6.5-inch barrel.
But the ATF saw it another way. The agency determined the muzzle to be a "monolithic baffle stack," or what's also used as the internal component for a silencer.
SIG fired back though. After a number of tests, the company proved that the muzzle did not reduce the noise of a gunshot, but actually intensified it. With the new evidence, the ATF re-considered but ultimately maintained its initial classification.
To ATF's credit, when SIG introduced the MPX at a trade show in January 2013, company representatives explained that the muzzle could be transformed into a silencer if the user fitted a metal cover over it — of course, a buyer would also need to fulfill certain legal requirements to alter it. However, neither the ATF nor SIG acknowledge its introduction at the show.
 https://www.youtube.com/watch?v=QTrRg-UT0es
Halbrook, who has successfully argued two Second Amendment cases in front of the Supreme Court, said the keyword in this suit is "intend," meaning the ATF says the device is "intended only for use in the assembly or fabrication of a silencer and, therefore, is a 'firearm silencer.'" Whereas SIG says the device will be sold as and intended for use as a muzzle brake.
No timeline is set for a final verdict. Halbrook said a motion for judgement would be filed after both parties disclose more evidence in the coming weeks.
Source Article from http://www.guns.com/2014/10/24/saga-continues-over-atf-denial-of-sig-muzzle-device-video/