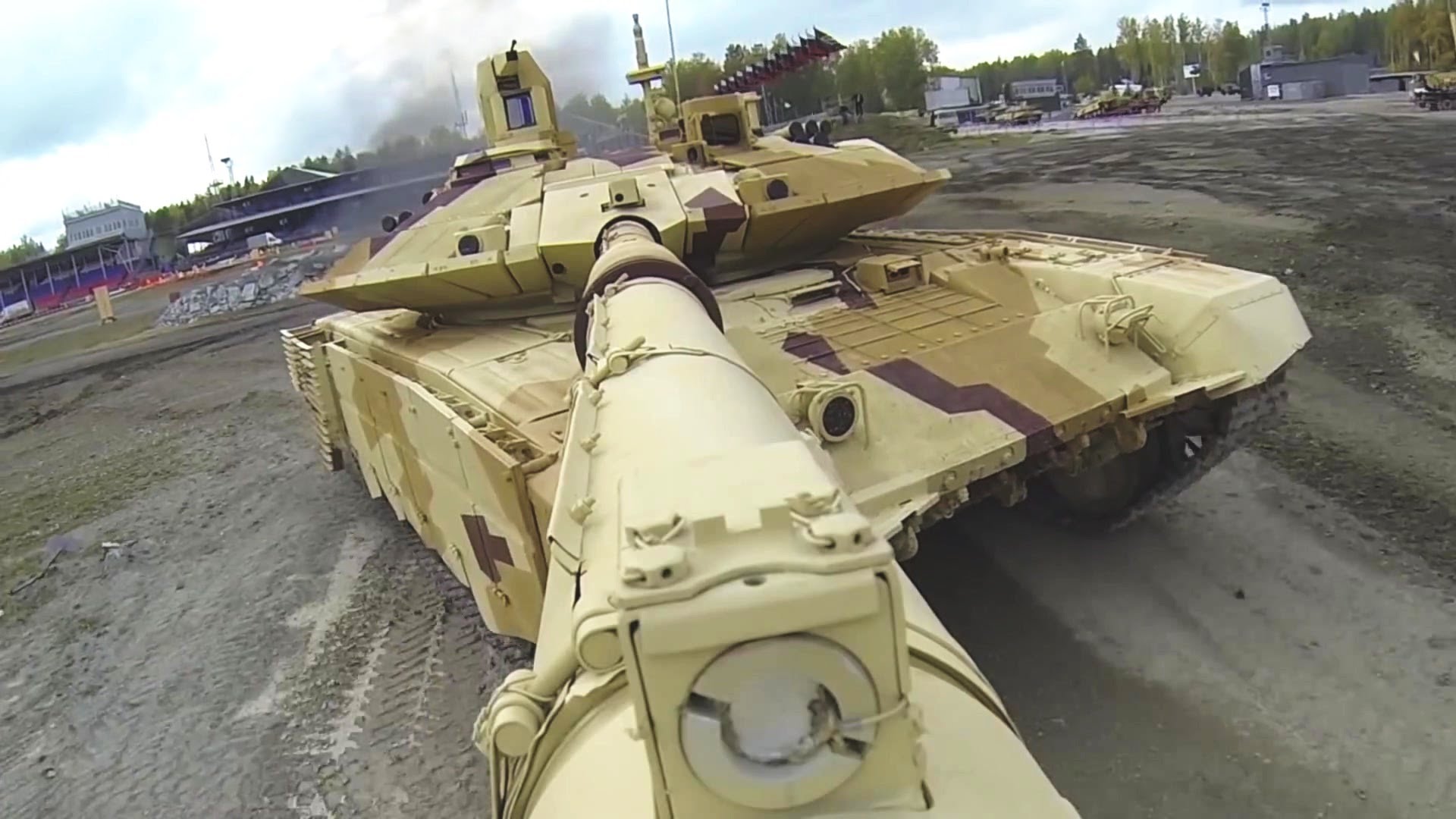 Russian Army-2015 expo is opened yesterday near Moscow. It will host and show most sophisticated weapons systems and equipment. On the second day, Russian armed forces and special services are showcasing various ground military vehicles, from the Iskander missile launcher to a gentle riding GAZ-3344 all-terrain vehicle.
Iskander missiles are rare seen in public, yesterday, Russian army demonstrated an in-field loading of Iskander missiles. Today's demonstration included various armored military vehicles running an obstacle course, like a virtual battlefield.
The Army-2015 expo featured a special guest, Eduard Nikolayev, the Paris-Dakar rally champion of 2013. He demonstrated his skills while piloting a race built Kamaz truck.
The international exhibition in the town of Kubinka was organized by the Russian Defense Ministry.
Starting Wednesday, the Army-2015 expo is open to all visitors wishing to see what the Russian military produces and what hardware visiting manufacturers from other countries have to offer.
The Army-2015 expo is to continue through Friday.
Source Article from http://www.special-ops.org/12678/russian-army-2015-expo-shows-off-military-and-special-vehicles.html