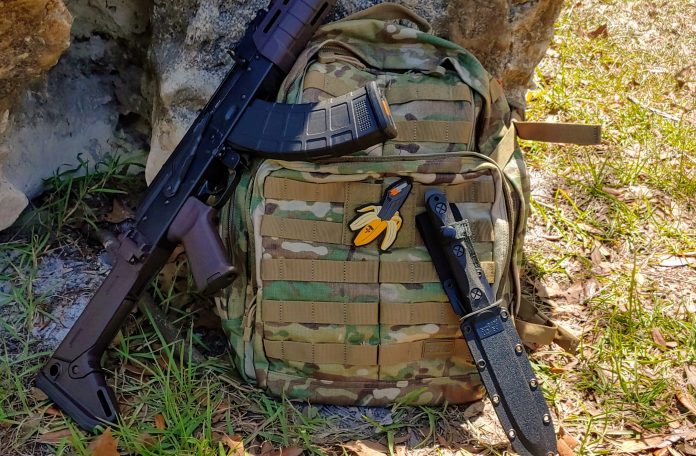 The Rush series of backpacks from 5.11 has been around for basically ever. At least as long as I've been in the writing. 5.11 Tactical decided the Rush series needed an update. If SHOT 2021 occurred, we'd have seen the new Rush 2.0 in full display. But alas, no such event occurred, so guess what? 5.11 Tactical happily sent me the Rush24 2.0, and I've been putting miles, trips, and more with it strapped across my back.
What's New With the Rush24 2.0
The original Rush series started in 2007, and they've been quite popular. Over the last 14 years, the Rush series has seen plenty of use, and 5.11 Tactical has gotten plenty of user feedback on the design. Apparently, over a million of these packs have been sold. 5.11 Tactical was smart enough not to change a successful design entirely but to make minor improvements along the way.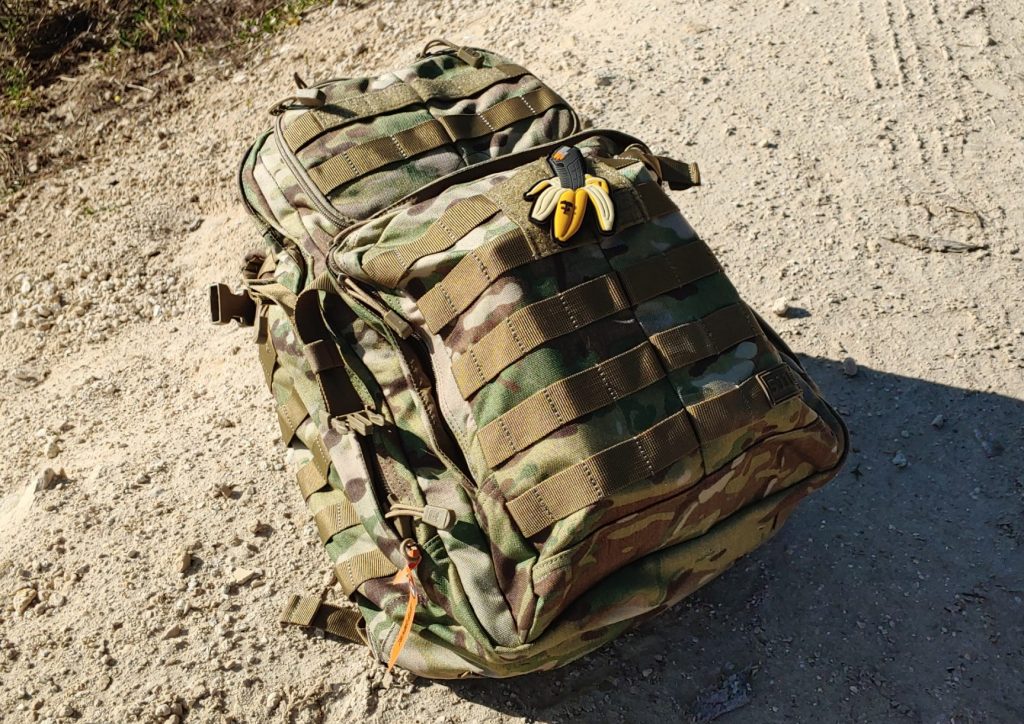 The Rush 2.0 series comes in the exact three sizes as the old Rush series. We got the Rush12, Rush24, and Rush72. The changes include adding a padded laptop pocket to give the daily EDC market a tech option. It's quite large and accommodates up to a 15-inch laptop.
5.11 Tactical added a concealed carry pocket on the front of the bag. It blends in enough that I didn't notice it the first few times I went over the backpack. It's behind the front pocket and sealed with hoop and loop.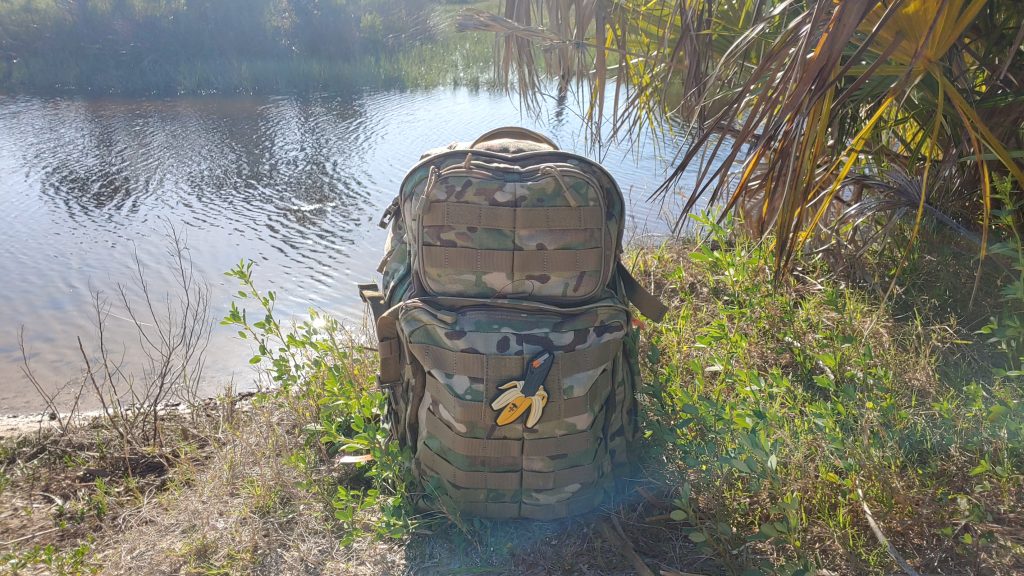 5.11 stretched the fleece-lined media and eyeglass pocket to be a bit bigger. They also relocated the hydration pouch for easier access.
The Rush24 2.0 – Construction and Design
The Rush24 2.0 is the middle child of the Rush series and fits between being an EDC pack and a hiking pack. In military speak, it's an assault pack. A pack you can load down with 24 to 48 hours worth of gear and hit the field. That being said, it can serve in a multitude of roles.
We got military and police use covered, and the Rush series remains popular for EDC. The Rush24 2.0 can be used as a bug-out bag or in the hands of wildland firefighters on a stake camp. It's the right size to be whatever you need it to be. It holds 37 liters of your stuff among a ton of pouches and pockets.
I mean a literal ton; maybe I haven't found them all yet. The Rush24 is made from 1050D nylon construction. It's a tough, water-resistant material that keeps the pack lightweight. 5.11 Tactical didn't skimp on the zippers either and went with quality YKK zippers.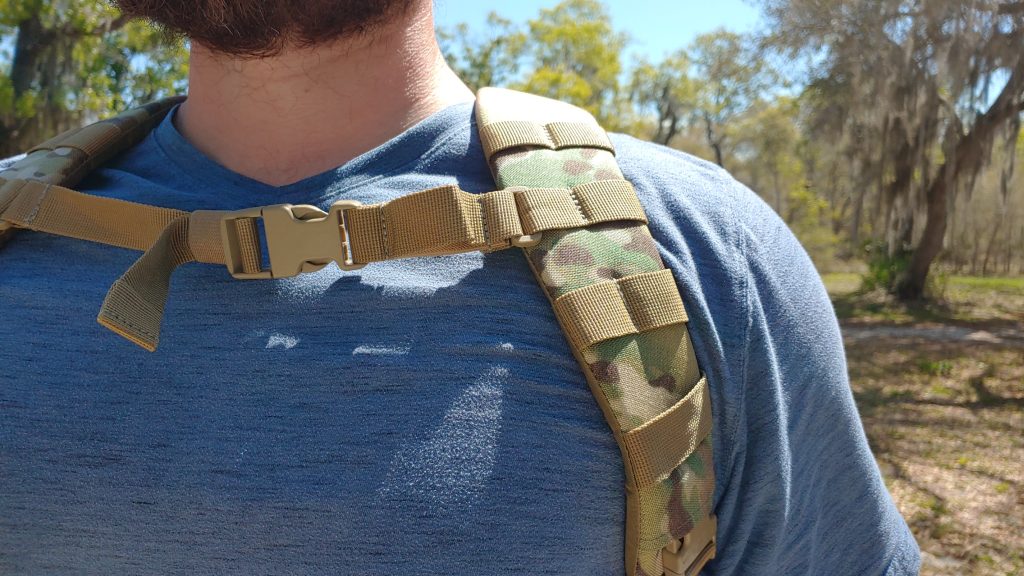 The rear of the pack features four reinforced pads, and the straps are thick. Like dummy thicc.
Pockets, Pouches, and Beyond
You have a front pocket with tons of little internal pouches for organizing gear. Lots of admin room here to squeeze in pens, pencils, small lights, notebooks, calculators, and whatever other nerd stuff you need.
Above the front pocket is a smaller pocket that's actually two small pockets. Inside these two small pockets are a pouch and a mesh pocket. I found these perfect for phone chargers, cables, etc.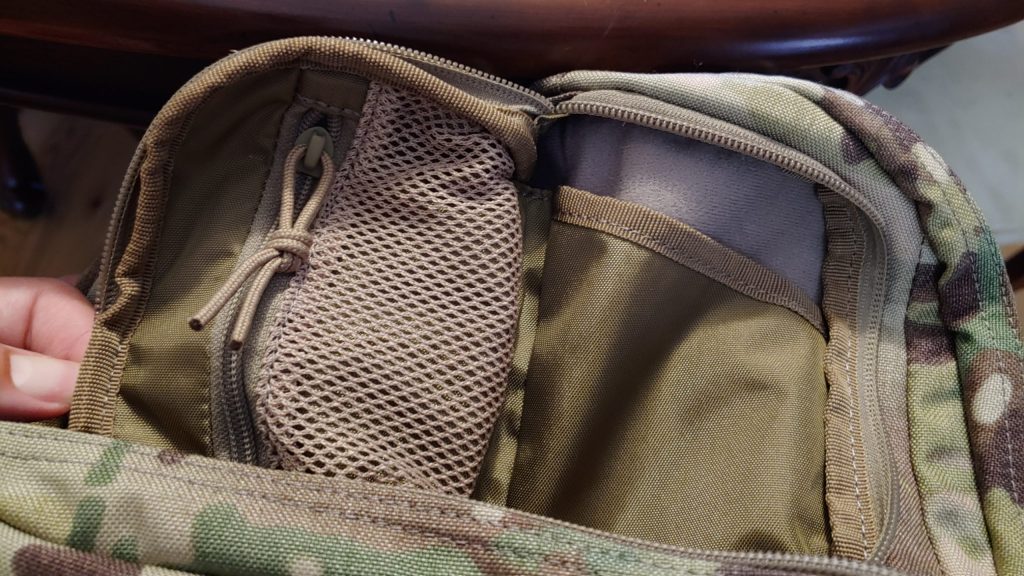 Both sides pack a moderate-sized pouch. It's big enough for decent-sized water bottles, or multiple AR magazines, tools, or more. These pockets make things well suited for quick and immediate access. For me, I want a flashlight and a medkit in these pockets for easy access.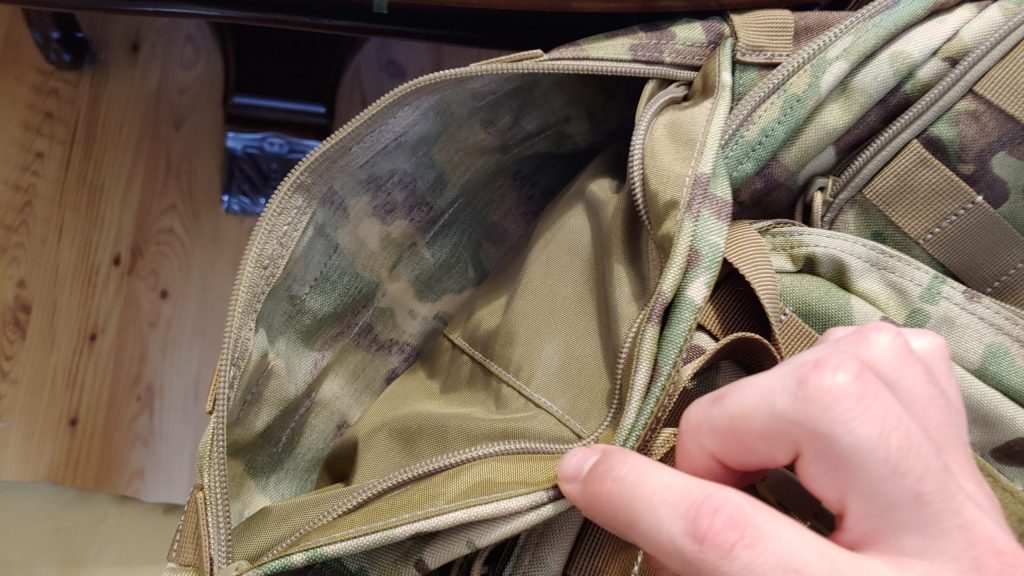 In the main pouch, we have the laptop pouch as well as plenty of space for gear. I packed in my Grey Man panel, a full Cloud Defensive ammo bag, 4 loaded AR 15 magazines, a water bottle, and even some weights to get the pack to 40 pounds for a ruck. On the opposite side of the spectrum, I packed enough clothes and toiletries for two people and 48 hours of travel, as well as a laptop and tablet.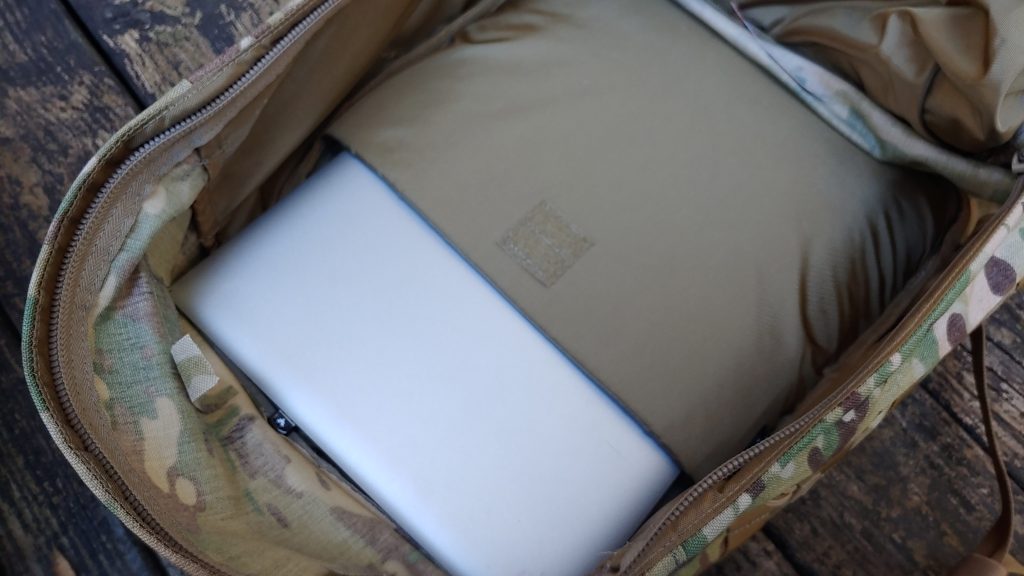 The main flap packs multiple mesh pockets to accommodate small goodies you might want quick access to. At the very back is your hydration pouch. I love that it's separate from the rest of the pack. I can fix and remove it without having to remove anything from my pack.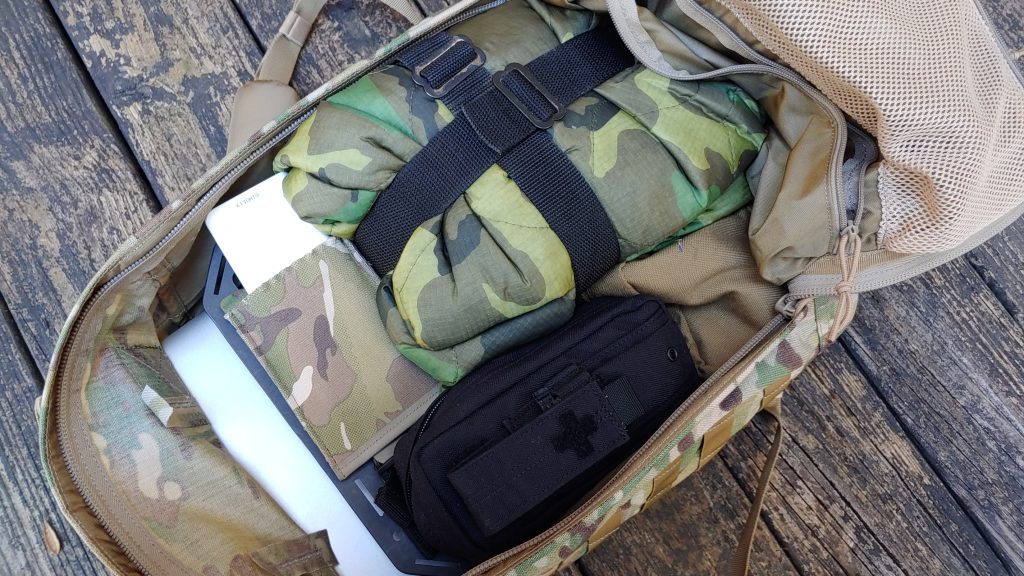 Don't forget plenty of MOLLE to add on more pouches if necessary.
The Concealed Carry Pouch
I don't like off-body carry. I want my gun on my hip. However, if that's your jam, the pocket is both hidden and easily accessible. I missed it at first. It's between the front pouch and the main pouch and sealed with hook and loop.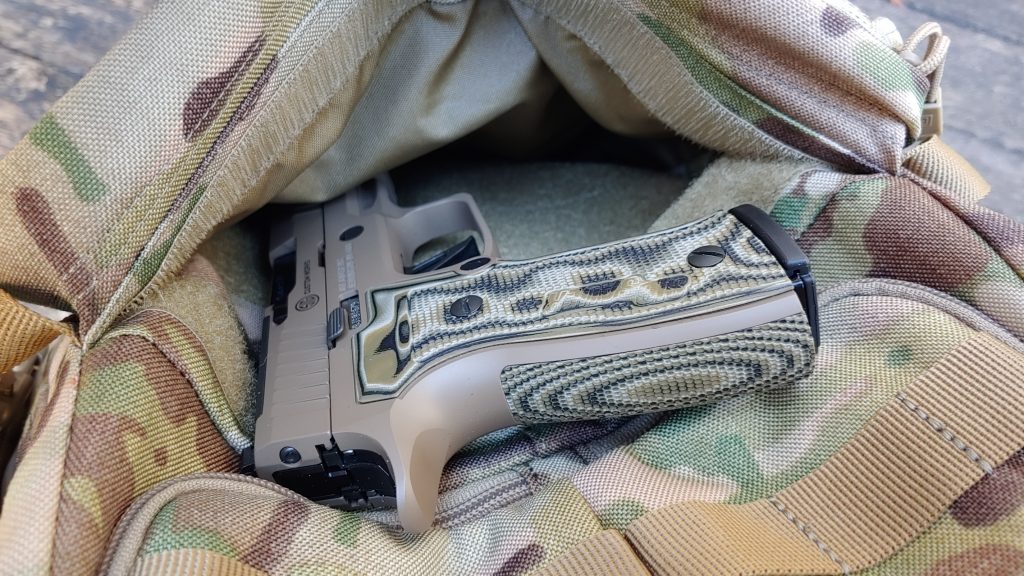 The hook and loop keep it concealed, but all you have to do is grip and rip to open the pocket and gain access to it. Accessing the Rush24 concealed carry pouch is quick enough and takes nothing more than a caveman's brain to activate. Inside is plenty of hook and loop for a holster attachment. Carrying off body doesn't mean skimping on the holster; you still need to protect the trigger.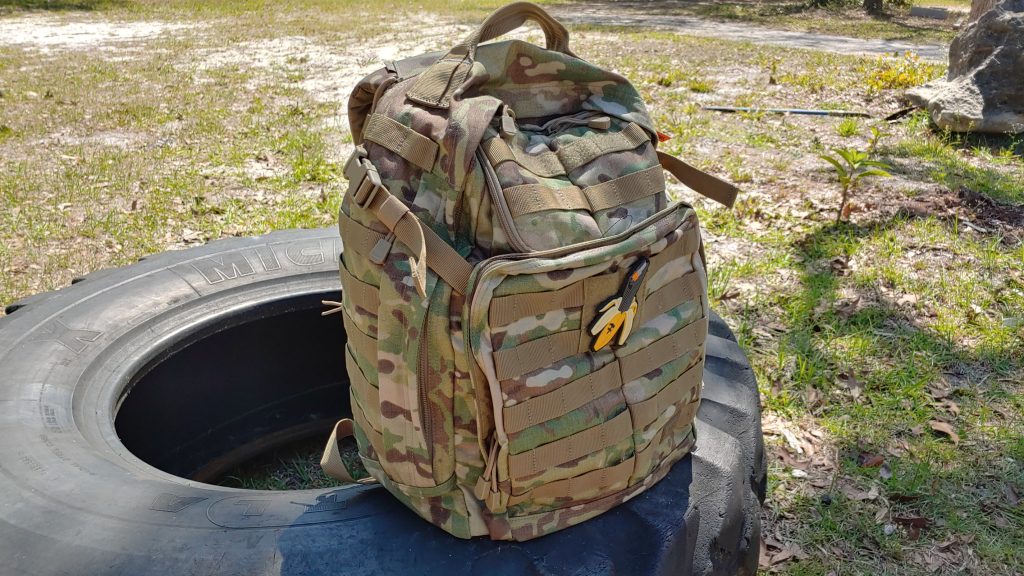 If you are like me, this pouch is convenient just for hiding stuff you might want quick access to. I can stash spare mags, a tourniquet, a fixed blade, and a wide variety of other parts and pieces.
Rucking Away
Lots of pockets, quality construction, and modern design mean nothing if the backpack fits poorly. Luckily it doesn't. I've gotten into rucking for extra exercise, and a good bag is a must. I've worn the Rush24 on multiple humps ranging from 2 to 5 miles with 25 to 40 pounds of goodies packed in it.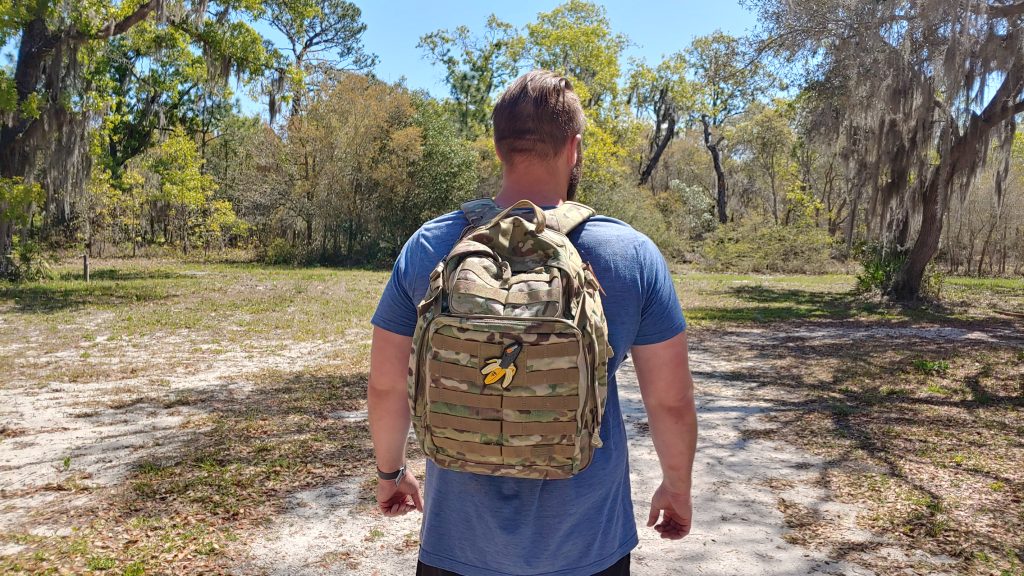 Sometimes I go with a plate carrier and sometimes just the pack. The Rush24 works well in both situations. Without the carrier, those back pads are heavenly. They keep the pack oriented well and allow air to travel between my body and the pack. Those dummy thicc straps the Rush24 packs are quite comfortable and do not dig into my shoulder and cause pain. Thick and wide is the way to go for backpack straps.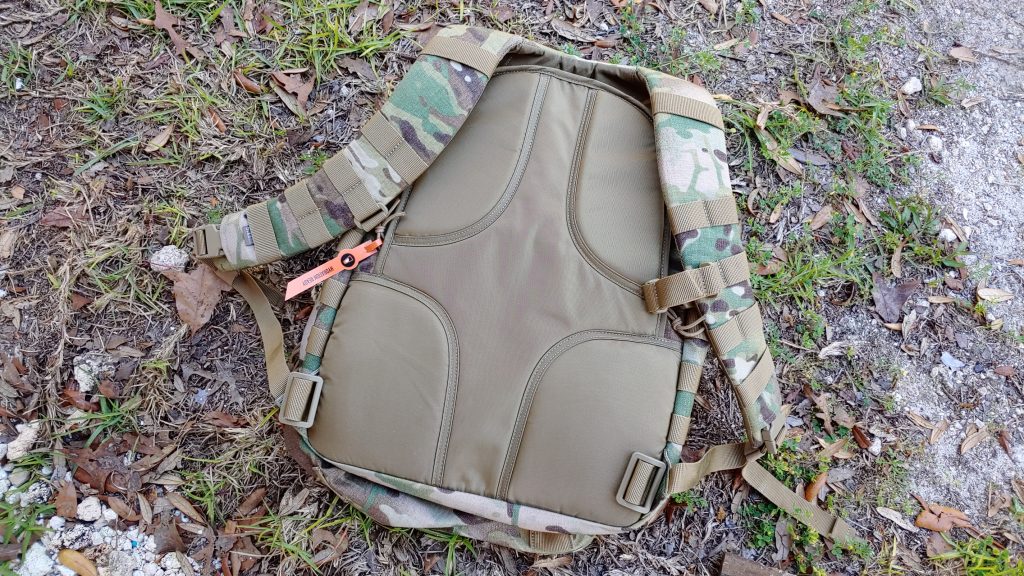 At rest points, plopping it down and accessing my must-haves it easy. I can grab my water bottle from a side pouch and take a swig, and if it was necessary, snatch out a medkit. The front pouches would make it easy to organize little gear that's fun on hikes like a phone for pictures, headphones, battery packs, etc. For a sweaty dude like me, I keep a cooling towel on hand.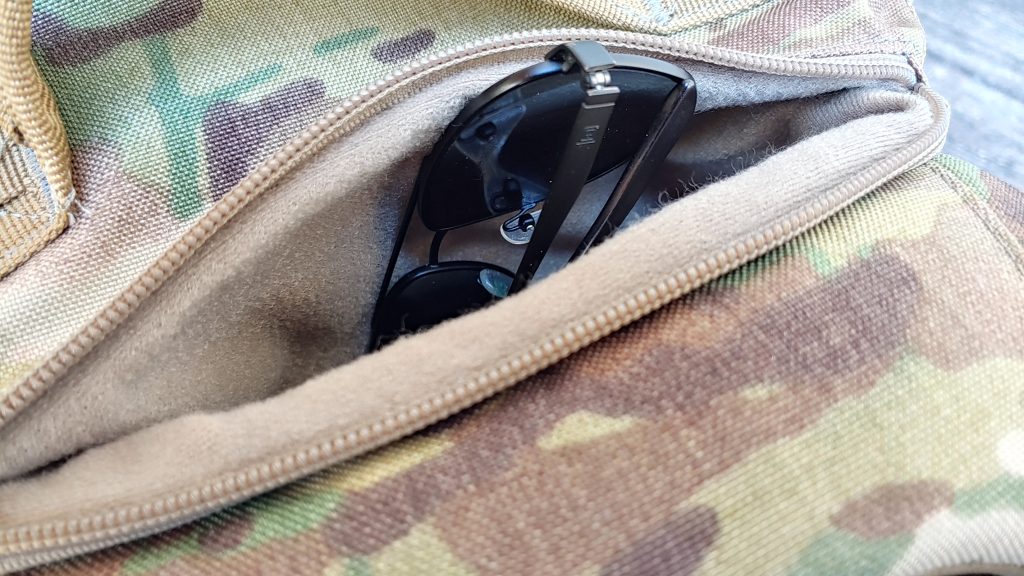 The Rush24 2.0 and I have been hitting the ground running for over a month now. It's been accessorized, filled up, emptied, and changed over and over again. 5.11 Tactical designed the Rush24 to be easily used for a wide variety of tasks. It can be used in duty roles, EDC roles, camping, hiking, and even going to school.
Check it out, and it even comes in a wide variety of colors.