By Mad Duo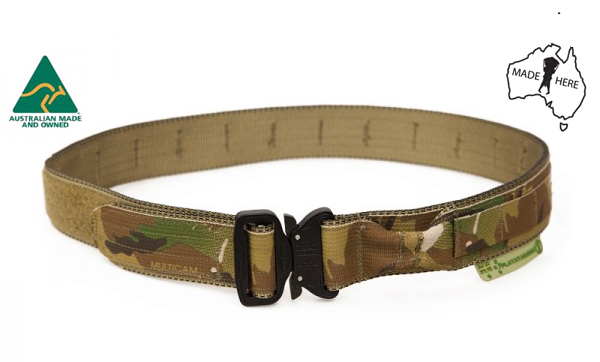 I'd been lusting after one of these belts for some time. I have a fair collection of both "tactical", "practical" and "everybody" belts. I have skinny little hips, and really long legs, so getting a pair of pants, or one of my many sets of kilts. to fit can be a real issue, so I depend on belts to carry the load, and protect my dignity. I have been very happy with the 215Gear Ultimate Riggers Belt and the 5.11 Tactical TDU belts, as well as the PM Leather Hobble Belt for more personal use. This however is the very multifunctional and heavily engineered Soldier's Integrated Combat Cobra Belt (SICC Belt) by Platatac.
Constructed from three layers of MILSPEC high breaking strain para tape and tube tape, the resulting belt has both the stiffness and body to provide a stable platform for covert carriage as well as a platform for a padded first line belt such as the Young Guns Belt.
The primary standout feature of the SICC is that it is wrapped in PALS. This allows it to be used as a platform in its own right. With 18 channels, which are slightly off-set to favour the left side, this single row of PALS loops allows you to mount a variety of pouches and accessories directly and securely to the belt. [Note: yes, favour. Like rumour and armour, Australians and the British spell things wonky.]
The belt is both wide enough and stiff enough that you could carry a pistol and magazines without any drama, or in my case, a variety of pouches and tools. I regularly carry both my multitool and Hexbright light, but have also run both my Tactical Tailor Joey Hydration pouch and my ITS/ZuluNylon skeletonized carrier to carry my ZombieSquad Nalgene. Even with a full liter (32oz) in the bottle, the belt felt stable and didn't twist or sag.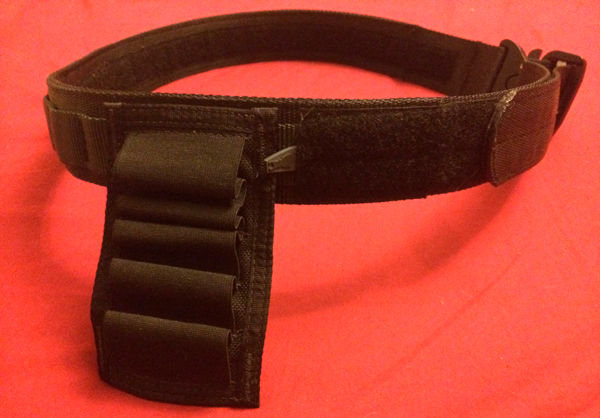 You can see it here with the 5x12ga Shingle by Platatac which I've used to secure ranger-bands and cord. You can see the hook-and-loop adjustment closure that is standard for the Cobra belts I've seen, I found this one gave me lots of room, and plenty of space for bigger folks too.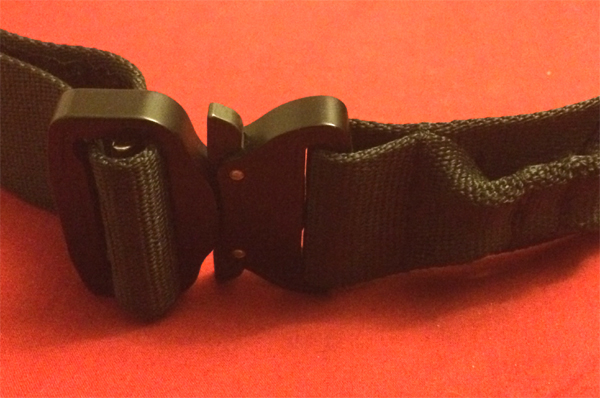 The other stand-out feature of the SICC is the loop beside the Cobra buckle. I've previously used this type of belt loop to attach carabiners as a backup climbing or retention point. However I also looped my EDCpen through it, and can see how it would serve admirably as a pistol retention loop, for those who need that kind of security.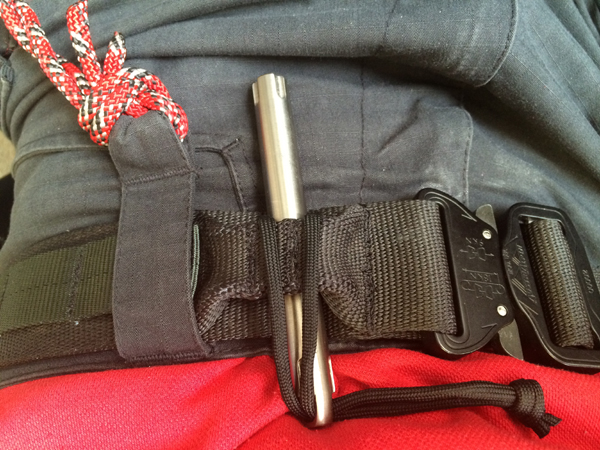 I really liked being able to secure my EDC pouches, which usually slide between belt loop to belt loop, as well as being able to change my loadout with the convenience of the PALS/MOLLE options. Interestingly, for those of us who don't want have the full "tacticool" look, Platatac offer sessentially the same belt, without the PALS loops and lanyard loop as their Regular Guy version of the belt.
You can find more about Platatac online here and of course on Facebook here.
JO
About the Author: Josh Orth is a second generation expat currently dwelling in the arguably civilized outskirts of Melbourne, Australia. He's lived in deserts, jungles and urban sprawls around the world and traveled/adventured into assorted inhospitable places around the world and has a keen sense of the speed with which the trappings of 'civilized Western life' can disappear. This has led him to begin writing about his interests and observations when it comes to the gear, skills and other necessities of self reliance of being equipped for whatever a capricious, occasionally indurate life might throw at him. This isn't by any means to say our eccentric friend actually longs for life in dystopia, but if he had to he might not complain. Read more by Josh at Apocalypse Equipped.
Grunts: indurate.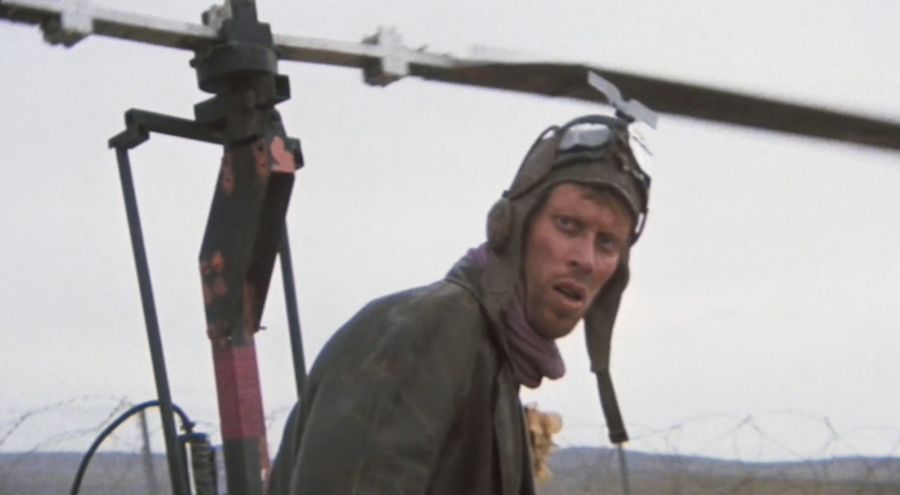 We're not saying Josh flies a PL-12 Airtruk. We're just saying this guy and Josh have never been seen in the same room together at the same time.
Via:: Review – Platatac's "SICC Belt"