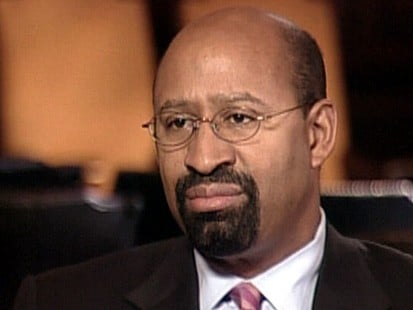 Lawmakers in the Keystone State sent a bill to allow member organizations to represent gun owners in preemption litigation while allowing a measure to end a controversial hunting practice to expire.
The gun rights bill,  an amendment to HB 80, an item of metal theft legislation, had passed the state Senate last week by wide margins. It allows groups such as the National Rifle Association to stand in for local citizens in challenging gun city and county control ordinances stronger than the state's own laws in court.
The move sailed through the House in an easy 138-56 vote Monday, the last day of the two-year session.
Philadelphia Mayor Michael A. Nutter and Pittsburgh Mayor William Peduto, both of whom have strong anti-gun ordinances on their cities books, were quick to denounce the legislation, which is now headed to the governor's desk.
"We are profoundly opposed to the provisions added to HB 80 in the Senate," read a statement released jointly by the two Democrats Monday. "Gun violence represents a particularly tragic epidemic in poorer communities in cities like Philadelphia and Pittsburgh. Parents, family members and community leaders are naturally compelled by concern for their loved ones to do everything in their power to combat the shootings that destroy lives. It is squarely at some of these responses by the community that HB 80 is now aimed. The standing and attorneys fees provisions of HB 80 raise the stakes for local governments, and the communities they serve, for trying to do something about illegal gun violence."
Philadelphia has already had its turn in the barrel this year when it comes to gun rights litigation. In July the city agreed to a $1.425 million settlement in a class action lawsuit involving the 2012 release of some 3,265 concealed carry applicants' personal information.
Meanwhile, supporters of the newly successful preemption measure call it simply a way to homogenize the state's various gun laws into a single cohesive structure.
"We can't have a crazy quilt of laws," explained Rep. Jeff Pyle (R) about HB 80.
Gov. Tom Corbett (R) has indicated that he will sign the bill into law once it reaches his desk.
"The Supreme Court has been clear in previous case law that local ordinances cannot supersede state law," said Corbett Rep. Jay Pagni.
Vote on pigeon shoots missed
An anti-hunting measure, aimed at ending the state's controversial pigeon shoot practice, was allowed to die without a vote by the House. That legislation, House Bill 1750 had passed the body earlier then was approved by the state Senate by a 36-12 vote last week and referred back to the lower chamber for final concurrence.
Backed by the Humane Society of the United States, the bill was opposed by the National Rifle Association.
"It is a side-door entrance to shutting down hunting in Pennsylvania," Janet Nyce, an NRA volunteer in the state told ABC 27. "They can pretend it's about pigeons. It's not. It's about our rights."
Source Article from http://www.guns.com/2014/10/21/pennsylvania-house-moves-to-expand-gun-rights-keep-pigeon-shoots-video/