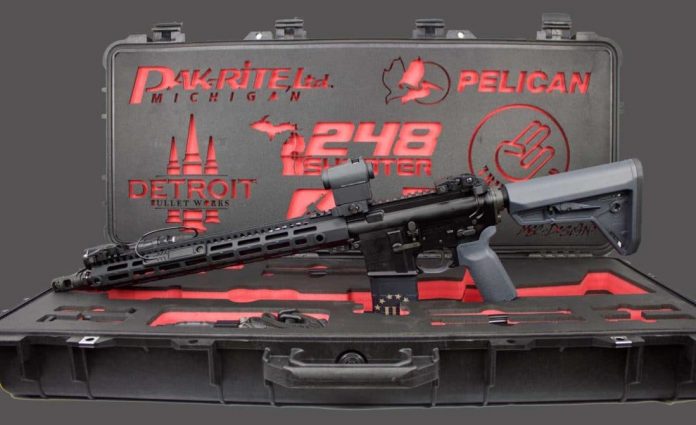 We took a Pelican 1700 for a spin over the last 90 days, and it updated my opinion on hard cases.
Hard cases felt like a good idea when I first started my gun collection. Quickly I built a corner of my office that is dedicated to all my assorted sized cases. I seldom used them preferring lighter, collapsible soft cases for most of my uses. Though I do heavily rely on the smaller ones for magazines and pistols when traveling through Il and NY.
As I travel more and spend time in the firearms community my interest in hard cases was rekindled. A trip to PAK Rite in Wixom where Morgan showed me some of the excellent organizational ideas they had developed for the Pelican line of cases. If you're a fan of custom cases, Pelican cases with Pak Rite (https://www.thepelicancaseoutlet.com/) foam are a must have.

The next thing that happened was the need to travel with a rifle for a class out of state via airplane. A locking secure transportation was a requirement of that course. Having wheels and an easy way to transport equipment was an incredibly nice plus. Pelican cases offer very sturdy locking tabs and with reinforced padlock holes you can meet TSA travel requirements. For those of us who are overly cautious driving through Il and NY with weapons, these cases exceed the requirements of interstate travel and should offer some protection should you be stopped during transit through the state. Your mileage may vary, and we make no legal advice in these regards.
The Pelican 1700 Basics:
Watertight, crushproof, and dustproof
Easy open Double Throw latches
Open cell core with solid wall design – strong, light weight
O-ring seal
Automatic Pressure Equalization Valve – balances interior pressure, keeps water out
Fold down side handle
Strong polyurethane wheels with stainless steel bearings
Stainless steel hardware and padlock protectors
3-piece foam set
BODY: Polypropylene
LATCH: ABS
O-RING: Polymer
PINS: Stainless Steel
FOAM: 1.3 lb Polyurethane
PURGE BODY: ABS
PURGE VENT: 3 Micron Hydrophobic Non-Woven
PURGE O-RING: 70 Shore Nitrile
TOTAL DEPTH: 5.25″ (13.3 cm)
INT VOLUME: 1.47 ft³ (0.042 m³)
WEIGHT WITH FOAM: 16.98 lbs (7.7 kg)
BUOYANCY: 136.91 lbs (62.1 kg)
MINIMUM TEMPERATURE: -40° F (-40 ° C)
MAXIMUM TEMPERATURE: 210° F (99 ° C)
WHEELS: 2