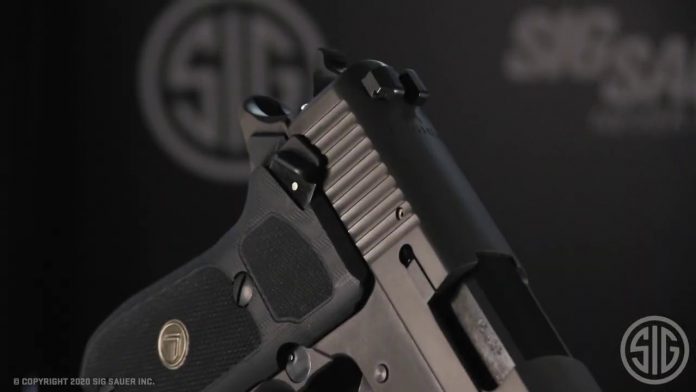 "That just sounds like a 1911 Commander with extra steps…"
Shush! Hater. But you're not necessarily wrong. They key here isn't whether or not you want a nice single action single stack .45 ACP, of which there are many fine examples, it is that you want the that P220 Frame and Gray Guns trigger.
I own two Legion pistols and am toying with the idea of picking up two more, I like the line that much. When it works it works.
From Sig Sauer
The P220 LEGION Carry SAO is an enhanced version of the gun that started it all for modern day SIG. Finished in a proprietary LEGION gray coating and featuring custom G-10 grips with a Legion medallion, the P220 Legion is improved in nearly every way. Now featuring our highly sought after SAO Trigger and Manual Safety, the stainless-steel slide sports SIG SAUER Electro-Optics X-RAY high visibility day/night sights as well as front cocking serrations that provide greater purchase for cycling the action, clearing the firearm or conducting press checks.
The P220 LEGION Carry SAO includes a reduced and contoured Elite beavertail, which allows for a higher grip and a reduced profile, thus eliminating printing. More aggressive front strap checkering and additional checkering under the trigger guard enhance the grip. An X-Five undercut has been applied to the trigger guard, allowing for a higher grip and greater control. The P220 Carry LEGION SAO ships with three 8-round magazines.
Back to GAT
With 9mm being priced to high heaven .45 ACP might be the (more) affordable and available option. Combine that with the increased comfort of single stack pistols and Legion may be the fitting option. Personally, I think I want a 10mm.