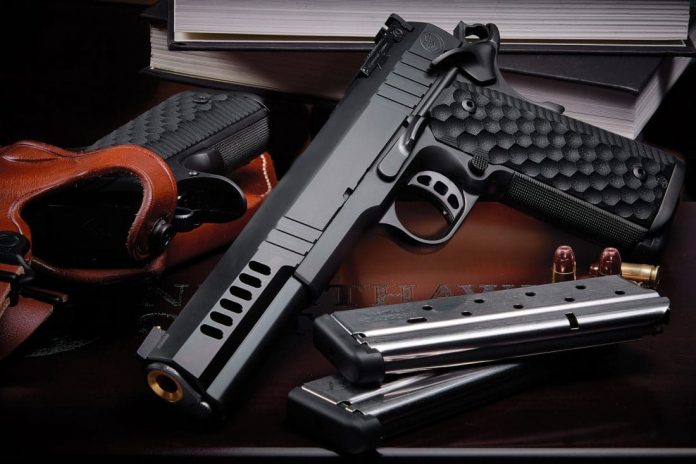 The latest release from Nighthawk Custom is here! The first pistol in their Boardroom series is titled "The Chairman"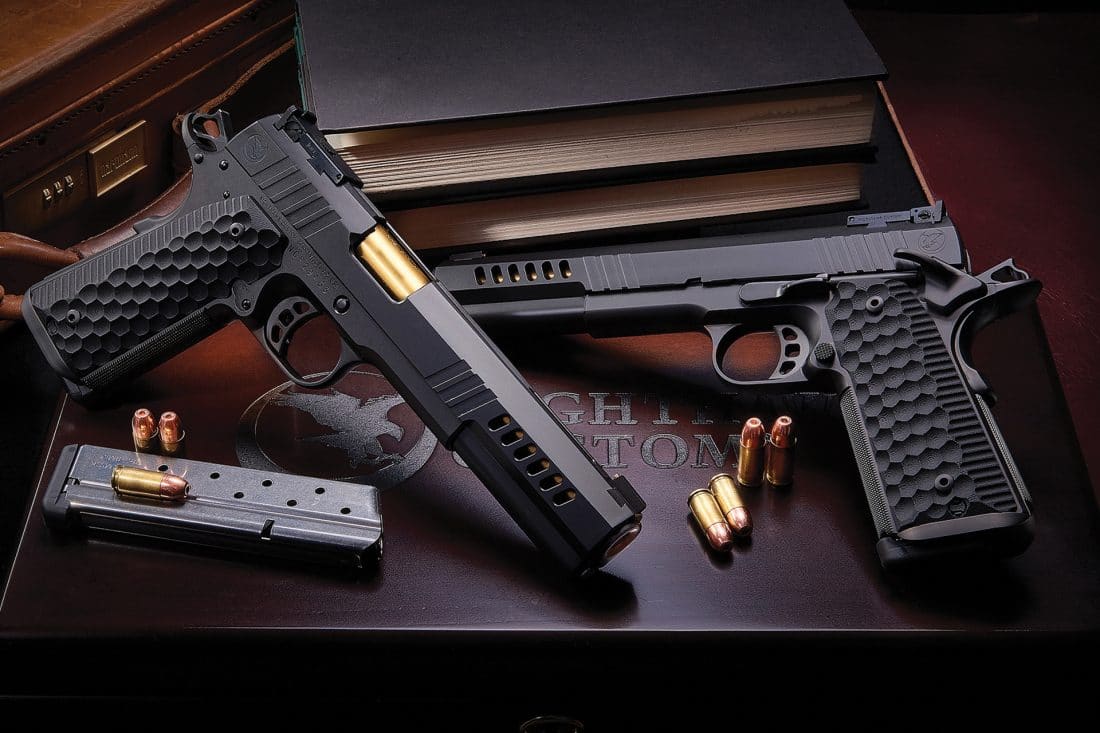 The Chairman is a signature, handcrafted, executive level, longslide 1911.
From NHC
The Chairman is the first in our Boardroom Series of Pistols. The Chairman is a 6" Long-Slide Government 1911, available in 9mm or .45 ACP. Windows in the slide allow the heavier 6" slide to function properly, while also showing off the stunning TiN, Gold Nitride Barrel. The long slide creates significantly less felt-recoil, while also providing a longer sight radius, meaning tighter groups. Custom grips designed in partnership with Railscales finish this build that will surely catch attention both on and off the range.
FEATURES
Finish: DLC with TiN Barrel
Forged government size frame and 6″ barrel 
Match grade 9mm barrel 
Nighthawk Custom fully adjustable 2-dot Tritium rear sight with pyramid anti-snag. Sights have vivid outer white rings for good daytime sight acquisition.
Railscale G10 grips
Gold Np3 Treatmnet
Ball radius cut on the slide
25 lines per inch checkered front strap and mainspring housing 
Lightweight aluminum Nighthawk Custom tri-cavity trigger
New ultra hi-cut front strap
Completely dehorned to remove all sharp edges
Checkered recoil spring plug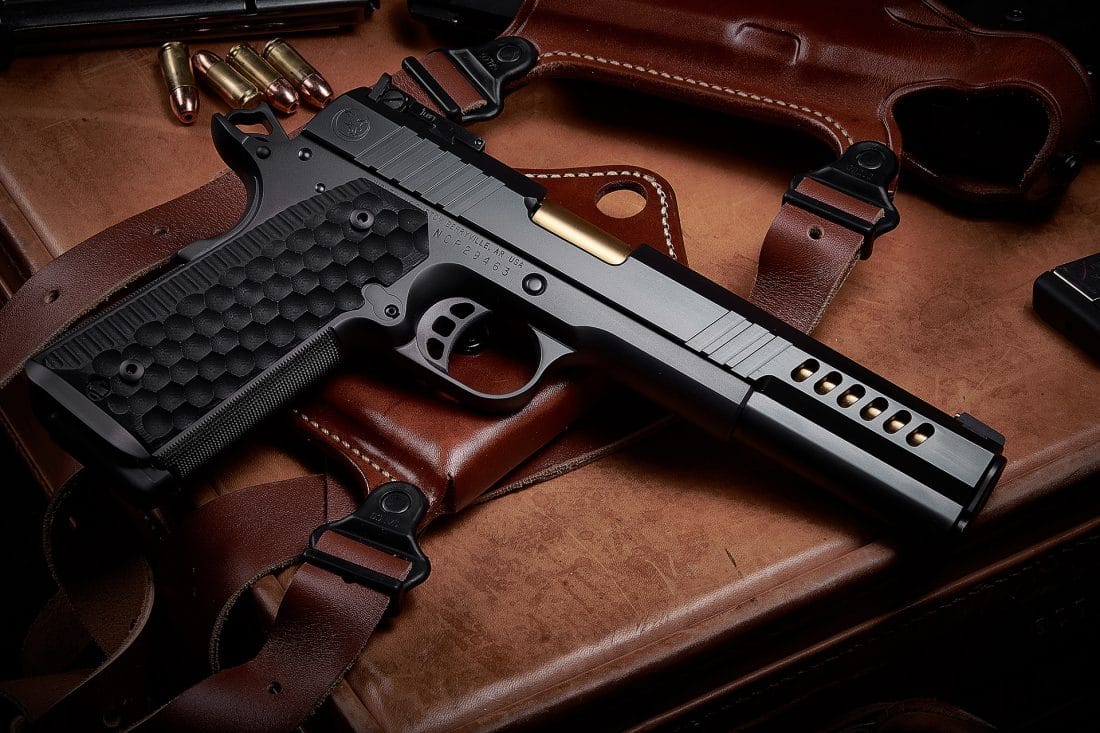 Just in time to finish out the year and in keeping with Nighthawk Custom's "One Gun One Gunsmith" level of superb quality The Chairman offers NHC's signature blending of artisan form and function.
MSRP starts at $4,195
If you haven't had hands on a Nighthawk Custom you need to… You'll understand the moment you do.
See The Chairman here and browse the entire NHC line.
It's beginning to look a lot like Christmas.