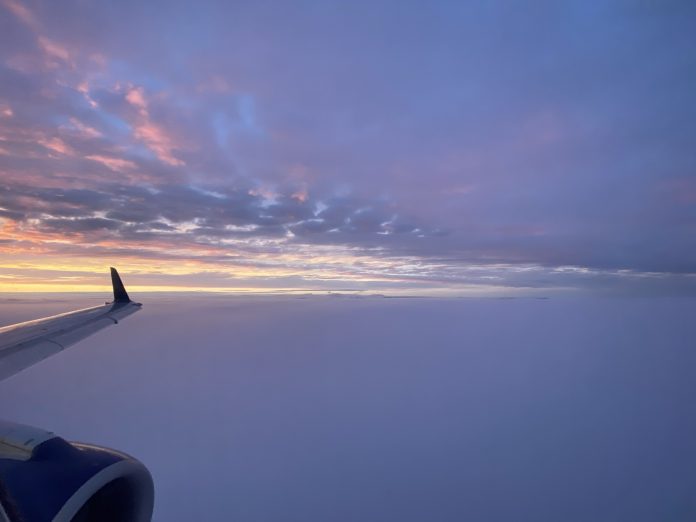 Tucked away in a corner of the frozen north are two firearms accessory companies that are pushing the limits in their respective space. When people think "hotbed of gun industry activity" they probably don't think of the suburbs near the Twin Cities of Minneapolis/St Paul; and yet that's where two innovative companies are producing game changing products in two vastly different sectors. Meet PHLster and HIPERFIRE.
You'll get caught up in the…Hiperfire?
HIPERFIRE, pronounced "Hyper-fire" is short for HIgh PERformance FIREarms; hence the portmanteau creating the name. If you're at all involved in the AR15 market, or the 3-gun and pistol caliber carbine scene, you've definitely heard of them. If you haven't, well it's your lucky day because we're on the inside of one of the most creative trigger manufacturers in the US. HIPERFIRE focuses on the development of high performance triggers for AR platform rifles, including the SIG MPX. One of their triggers was featured in Keanu Reeve's AR15 from John Wick 2 – that's right, the sweet TTI AR that he used to blast those henchmen in the catacomb shootout. That's a HIPERFIRE trigger.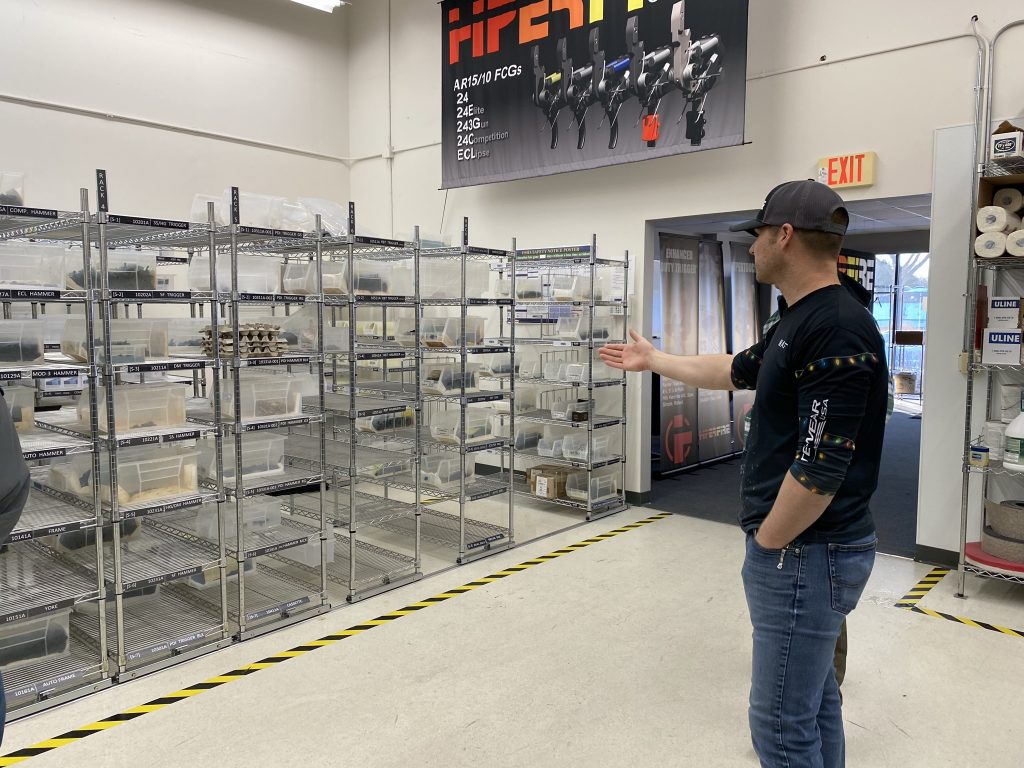 What's new?
In our recent tour at the HIPERFIRE facility, I spoke with Nate Rinehart, HIPERFIRE's vice president of operations about their manufacturing and some upcoming products. All their triggers are made right here in the United States, and there are plans to expand the trigger line. Right now, across all lines they're shipping 300-500 triggers a day, and that's working around the supply chain problems that everyone is having with COVID-19 related shortages. However, the biggest news? AK trigger coming soon. That product expansion would place HIPERFIRE in the driver's seat for the tactical rifle trigger market, meaning you could upgrade your AR, your MPX, or your AK with their product.
Put it in your pants
The other Minnesota company I visited is PHLster, which old heads like me might remember was West Philadelphia born and raised. They moved their operation to the Twin Cities a couple of years back, and have spent the time since then just absolutely running shop on the concealed carry game. Don't like the switches on your TLR-1 or X300? PHLster fixes that. Want to carry medical discreetly? No problem. Want to carry a full size pistol in silkies? Say hello to the product that's changing the concealment game: Enigma from PHLster.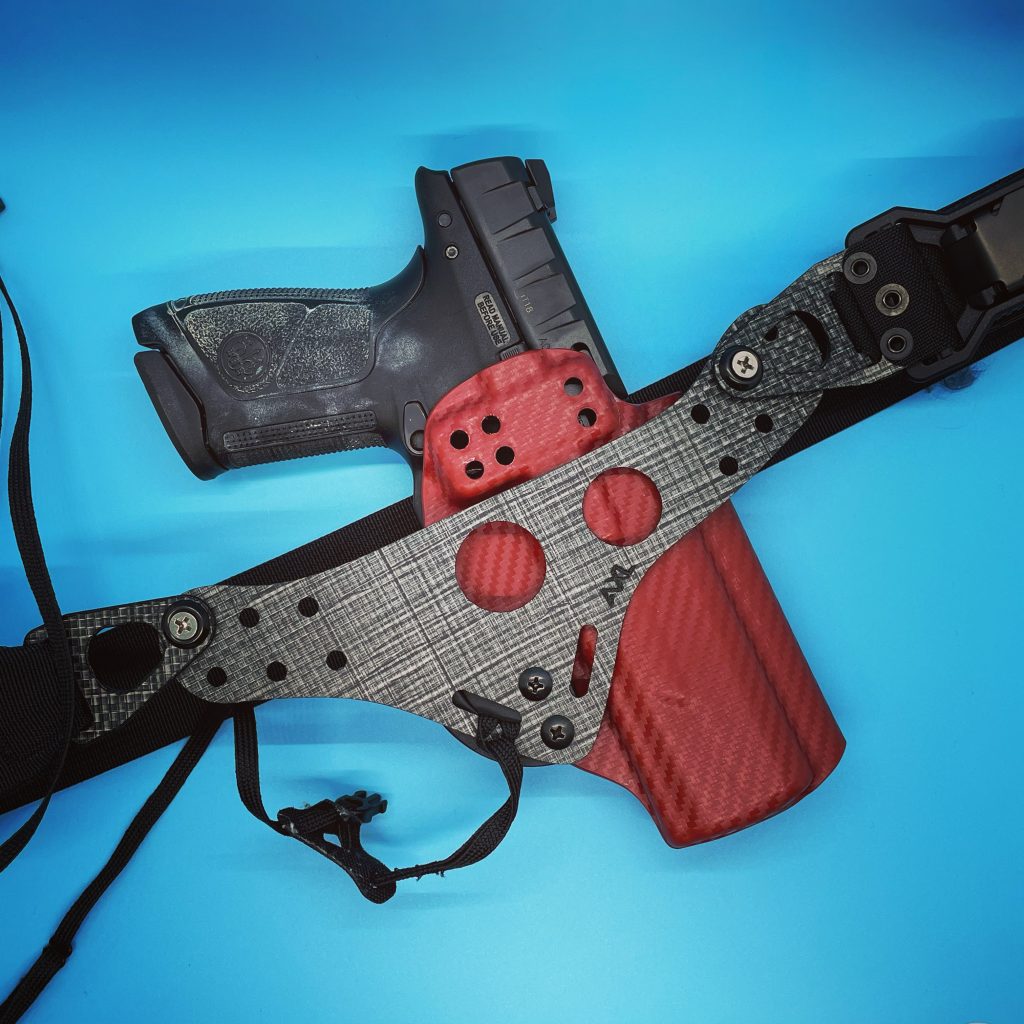 Dominate the market
I spoke with Jon Hauptman, the CEO of PHLster about their new product, Enigma. It's a chassis system that allows you to attach most "wing" compatible holsters and carry without a belt. Scrubs, sweatpants, a kilt, whatever. Jon expected that Enigma would sell well to the hardcore CCW crowd, but he wasn't expecting it to be a runaway success. Shipments sell out in minutes, and the back order is hundreds deep. That's impressive going from a part-time kydex bender 10 years ago to a concealed carry thought leader.
The cold doesn't bother me anyway
Sure, it gets cold enough in Minnesota to freeze the balls off a brass monkey. But that hasn't stopped the Twin Cities from turning into a hotbed for industry innovation.