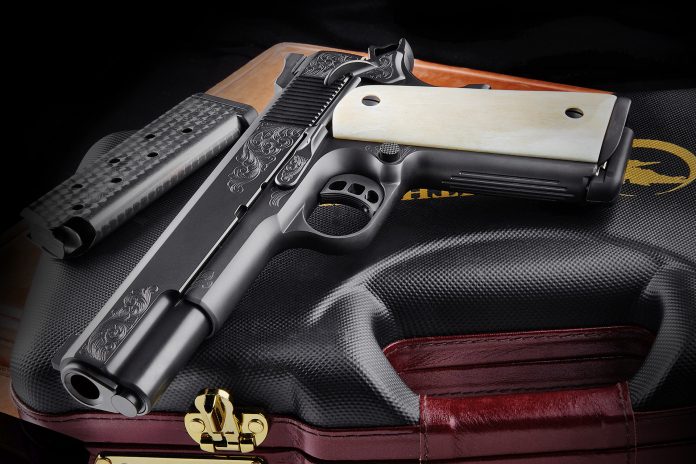 Rolling in 2019 with class
Nighthawk Custom, manufacturer of the world's finest custom made 1911's, is proud to introduce the newest model of the VIP Series, the Nighthawk Custom VIP Black.
This 1911 VIP series gun is a true masterpiece of craftsmanship with luxurious amenities. Hand engraved details by Master Engraver, Bertram Edmonston, coupled with a black diamond like coating (DLC) and built by Nighthawk's top tier gunsmiths. A presentation grade work of art, the VIP Black, has a durable finish that can be carried and used daily. The VIP Black is the ultimate connoisseurs' pistol.
"The VIP Black is one of our most exclusive models," explains Mark Stone, Owner, and CEO of Nighthawk Custom, "this 1911 is built with a focus on true craftsmanship and will be an heirloom piece that will garner attention in any collection." The VIP Black is built based on Nighthawks, "One Gun – One Gunsmith" philosophy with all the finest customizations.