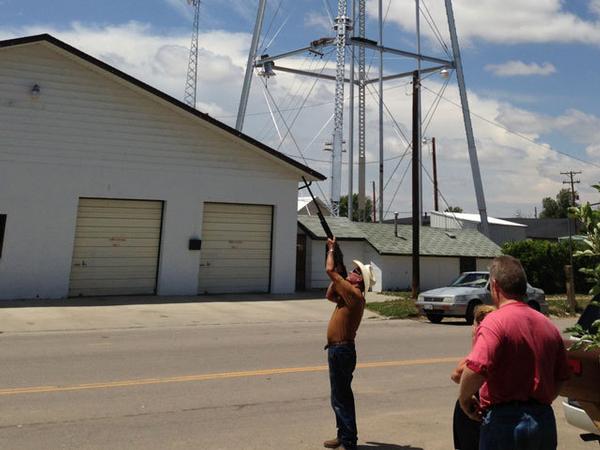 While collecting video of a construction project while flying over his friend's property in Lower Township, New Jersey, last Friday, a man's drone fell from the sky.
According to NJ.com, upon closer inspection, the device was found to have been riddled with holes. Just before the drone crashed, a series of what sounded like gunshots was reported. This led to calls to the Lower Township Police who responded and, after investigation, arrested one Russell J. Percenti, 32, the next-door neighbor. Authorities took not only Percenti into custody but also a shotgun allegedly used to down the drone.
The New Jersey incident is the latest in a series of events in which people have taken the law into their own hands when confronted by unwanted drone activity. This has led to anti-drone detection and denial networks, towns declaring open season on drones, and even tongue-in-cheek ammunition loads optimized for counter-drone warfare. Earlier this year, Illinois passed legislation that prohibits anyone from using drones to harass hunters.
Anti-hunting group PETA meanwhile has promised to step up its Air Angel program, in which they encourage members to purchase hobby drones to perform surveillance for illegal hunting activity.
Percenti has been released on a $25,000 bond.
Source Article from http://www.guns.com/2014/10/02/new-jersey-man-blows-drone-out-of-the-sky-gets-arrested/