By Mad Duo

We enjoy knives the way fat chicks enjoy chocolate. We also like 5.11 Tactical, particularly their knives and lights. This is why we were happy to learn 5.11's expanding on their wide range of blades. 5.11 Tactical has introduced a Combo Edge model for their Crew Cut Assisted Opener Knife. The Serrated portion of the blade will provide added utility for your EDC, whether shredding boxes at work, hacking zip-ties off flex-cuffed assholes or just sawing tactically through some hapless baguette.
Grunts: hapless.
As with the original Crew Cut first introduced at Blade Show 2014, the Combo Edge Crew Cut features a Tanto Blade utilizing AUS 8 steel, textured FRN Scales for an ergonomic grip, and a four-way pocket clip. The 5.11 Assisted Open technology and ambi-thumb studs allow for a quick folder that is ready to go. The Crew Cut Combo Edge Assisted Opener can be purchased here. Check out the full line of 5.11 Tactical knives here.
Let us know if you want us to bang it around and try to break it.

Joint Task Force Awesome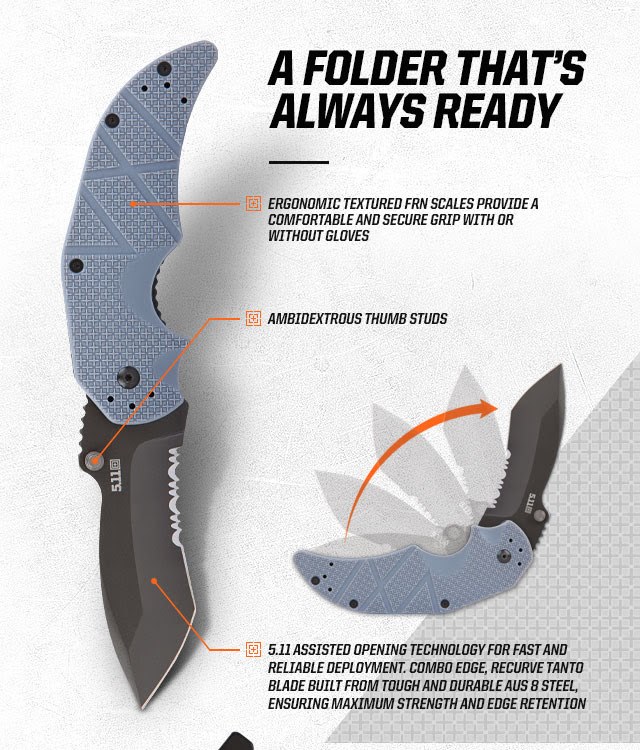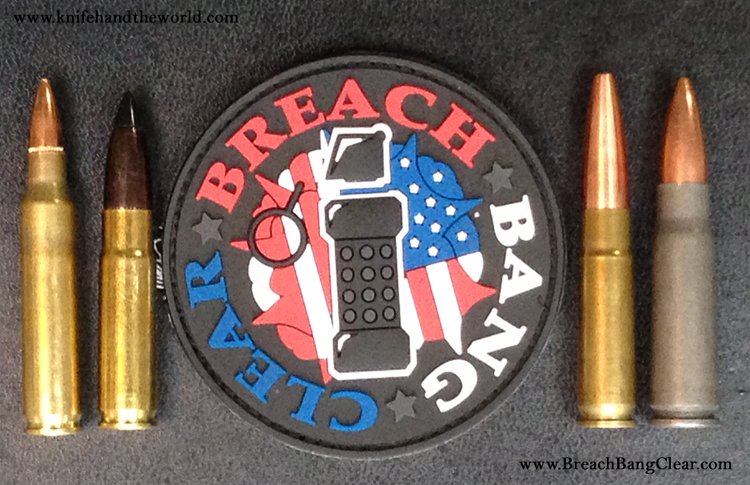 Knife hand the world with Breach Bang Clear loot. Knifehandtheworld.com
Via:: New Combo Edge Crew Cut from 5.11 Tactical