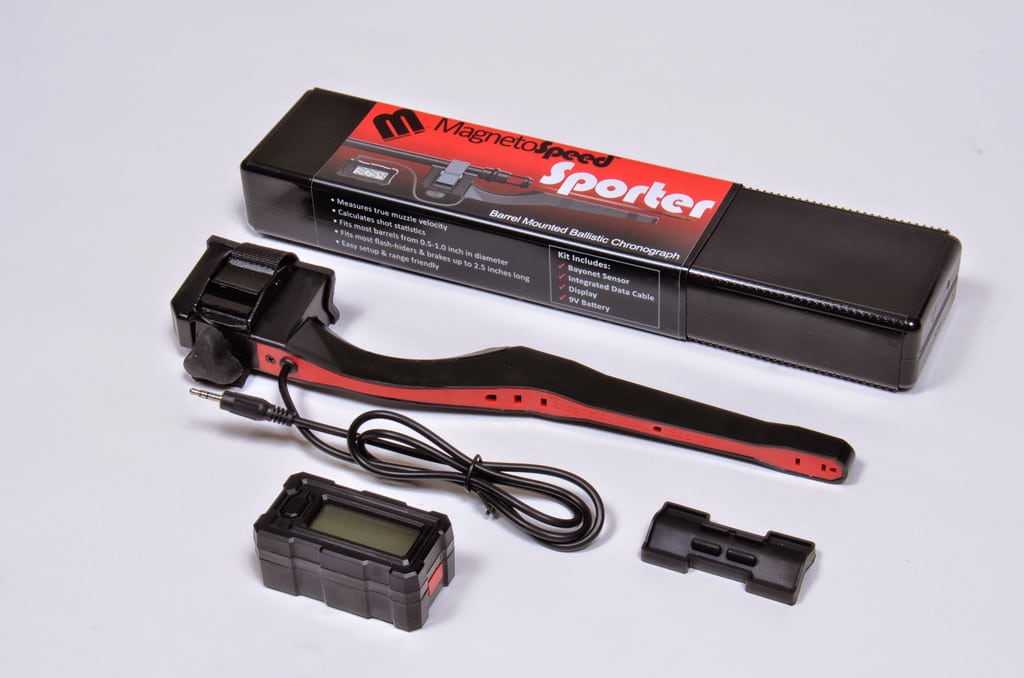 What does music have to do with ballistics? Well this chronographs closest relative is an electric guitar yes you read that correctly. Here is it is in a more simple explanation a standard chronograph uses optical sensors to measure velocity, this revolutionary device uses a magnetic field very similar to the pickup on an electric guitar. I have been loading ammunition in all shapes and sizes for the better part of two decades (Oh god, I just realized I am getting old) anyway a chronograph has been a large part of my tool kit to determine if my rounds were safe.  It is a great tool for giving your ammo a check-up. With a chronograph you can check your velocity against what is in the book to know if you are achieving proper results.
Challenges with the predecessors in chronograph technology were the optical sensors not enough light they don't work at all, too much light and you start getting false readings. What MagnetoSpeed has done is a huge leap forward for the technology it would be like skipping from the telegraph to the cell phone it really is one of those things that makes you just smile when you use it. The great thing about their technology is that it is not light dependent and it is not affixed to a tripod giving you the freedom to collect your data while shooting in several positions.
The guys at MagnetoSpeed put a lot of thought into this chronograph and it really shows right down to the alignment tool that is included for setting up the chronograph on your weapon platform.
They currently offer two different packages:
The MagnetoSpeed Sporter chronograph kit was designed to be used on barrels from 1/2 inch up to 1 inch in diameter. In can also accommodate muzzle brakes, flash hiders, etc, up to 2.7 inches in length. Ideal for contoured rifle barrels (sporter barrels) and long-barreled revolvers.
MagnetoSpeed Sporter features $189
Simple, one-button cycling display (shows recent shot velocity and statistics, plug in to turn on)
Battery : 9-Volt (included)
Easy access battery compartment, no need for screwdriver to swap batteries
Three sensitivity settings for fine-tuning
Integral, quick-attach strapping system; with metal buckle and triad thumb nut
Proven technology with updated sensor design
Integral 3.5 foot sensor cord
Kit includes:
Display Unit
Bayonet-style sensor (Bayo)
Thick and thin rubber V-block spacers
Heavy duty strap with thumb nut tightener
Ultra-compact storage contain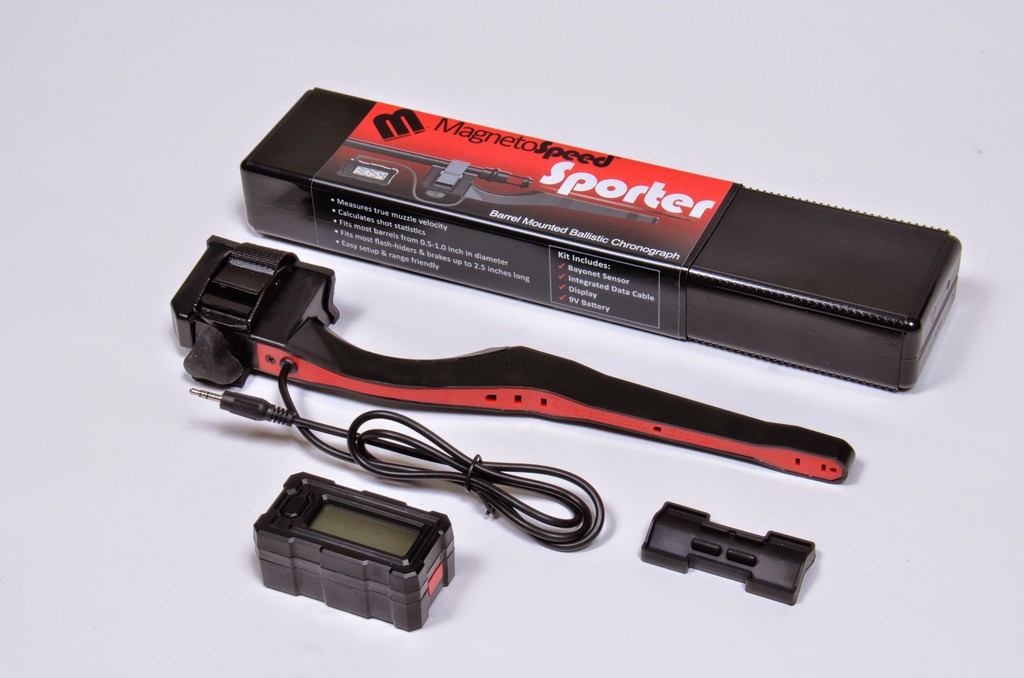 chronograph hand loads MagnetoSpeed Musical Ballistics reloading tools Sporter 2015-05-19
Source Article from http://248shooter.com/index.php/musical-ballistics-3/