Mossberg's new top-shelf hunting rifle gives expensive looks, quality and performance at an "every-guy" pricetag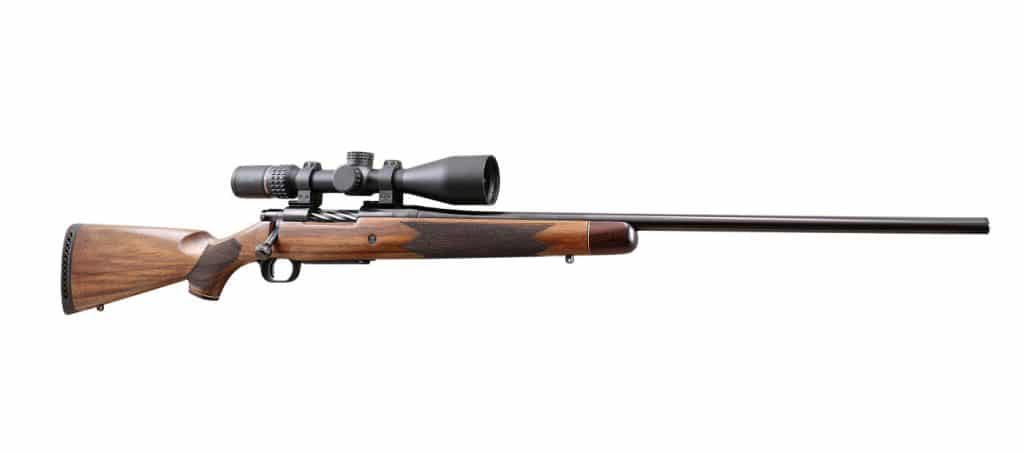 It's not very often that we get caught with off guard when it comes to new rifles, especially traditional bolt-action hunting rifles chambered in standard short- and long-action calibers. But I just got nailed by a new Mossberg rifle, called the Patriot Revere model, that upon first blush anyone would have taken for a custom American or European rifle with more good looks than you could shake a stick at. Or maybe a top-shelf Remington Model CDL SF, except with better wood.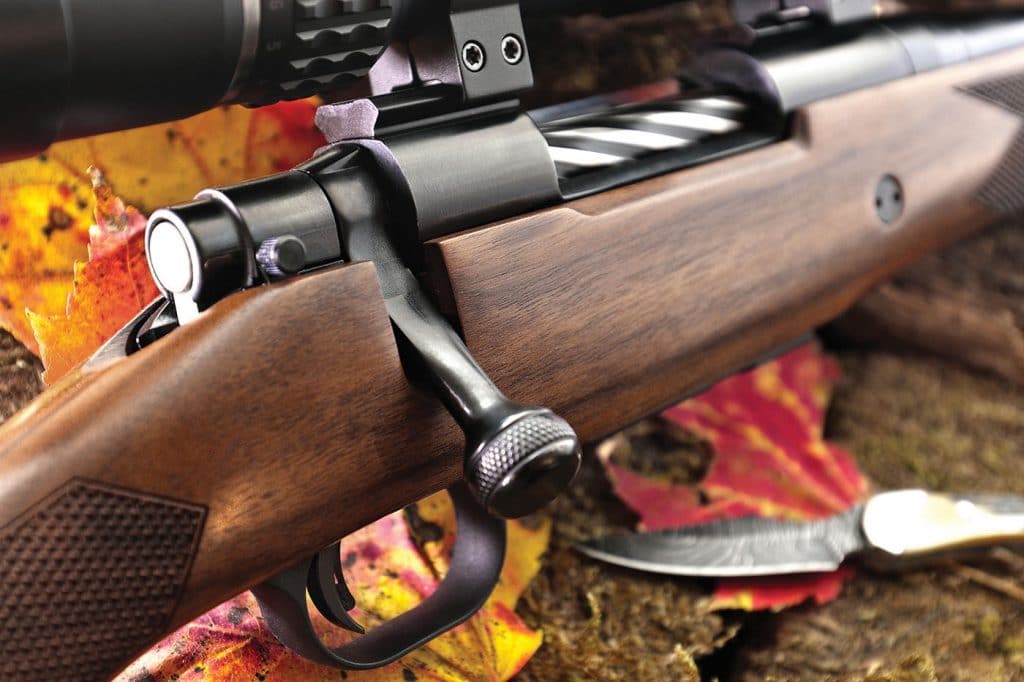 Gunmakers have long histories of being pigeon-holed into quality categories. For the most part, those categories hold true—it's not just a matter of perception—hunting rifles are built to meet specific price points, and those price points keep getting lower every year. Mossberg introduced its Patriot bolt-action rifle in the fall of 2015, ostensibly as a SHOT Show 2016 release, to meet a pretty low competitive price point. The race to the bottom among the top five or six bolt-action rifle makers has been fast and furious over the last few years, but they are all still very good quality rifles. The Patriot came out the door priced at $386 with a black synthetic stock, $438 with a plain-Jane walnut stock, and $584 with a laminate stock and Marinecote finish. It was a price gun, designed to compete favorably with the cheapest bolt-action competition, and it got good reviews at its introduction.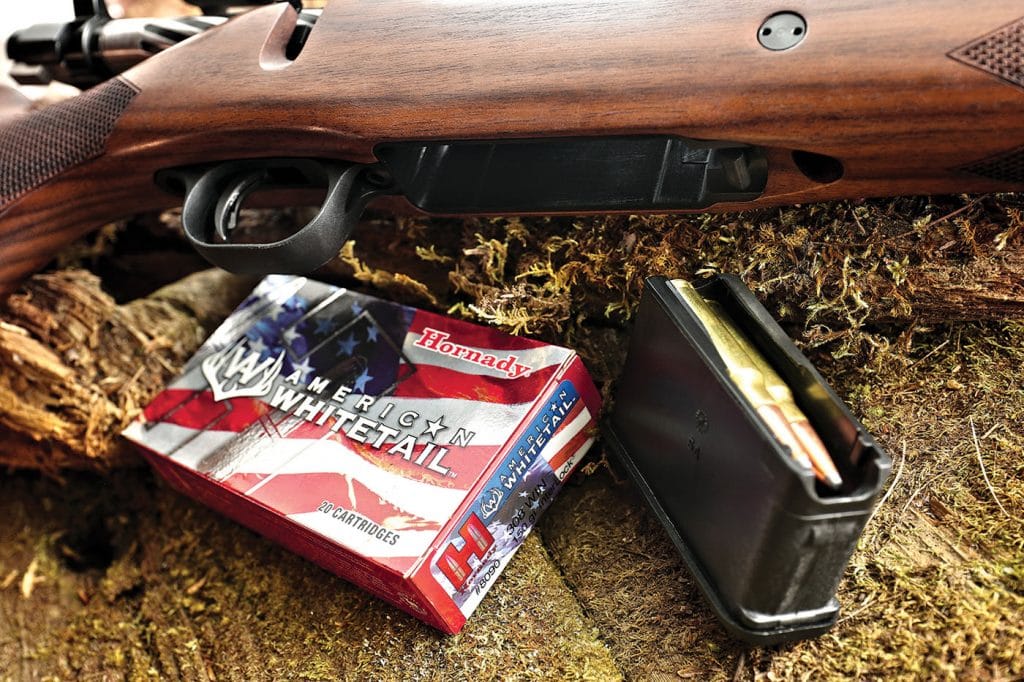 All things change with the passage of time, and two years later the Mossberg Patriot Revere rifle has evolved into a top-quality semi-custom hunting rifle that rivals custom bolt-action rifles in terms of wood quality, CNC-machining attributes, overall quality and features that make a bolt-action rifle a true hunting rifle.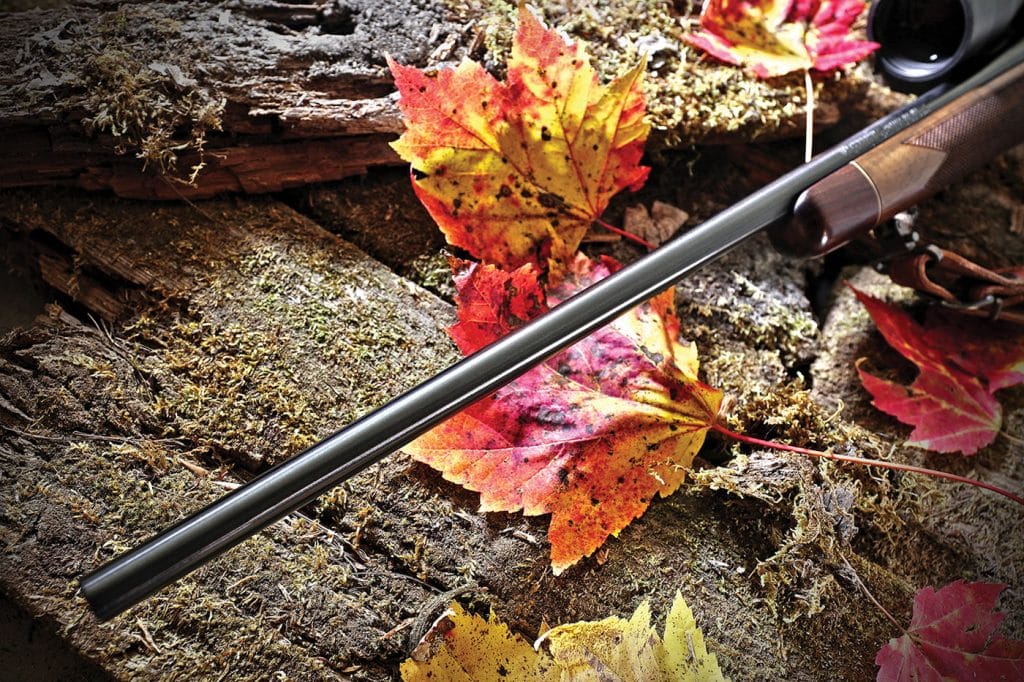 The Mossberg Patriot Revere ($823) is the top-of-the–line model in the Patriot linene-up. It's offered in six traditional long- and short-action calibers, including  .30-06 Spfld., .308. Win., 6.5 Creedmoor, .270 Win., .308 Win. and .300 Win Mag. Detachbale box magazine capcities are 5, except for the .300 Win,. Mag., which is 4. The Patriot Revere features a highly-figured premier 2.0  Grade European Walnut, one-peice stock with Monte Carlo cheek piece that rivals anything Remington offers in its Model CDL SF. In addition, the stock features rosewood forend and grip caps with white line wood and rosewood spacers that make it look expensive, with an "M" for "Mossberg" laser engragved on the face of the grip cap.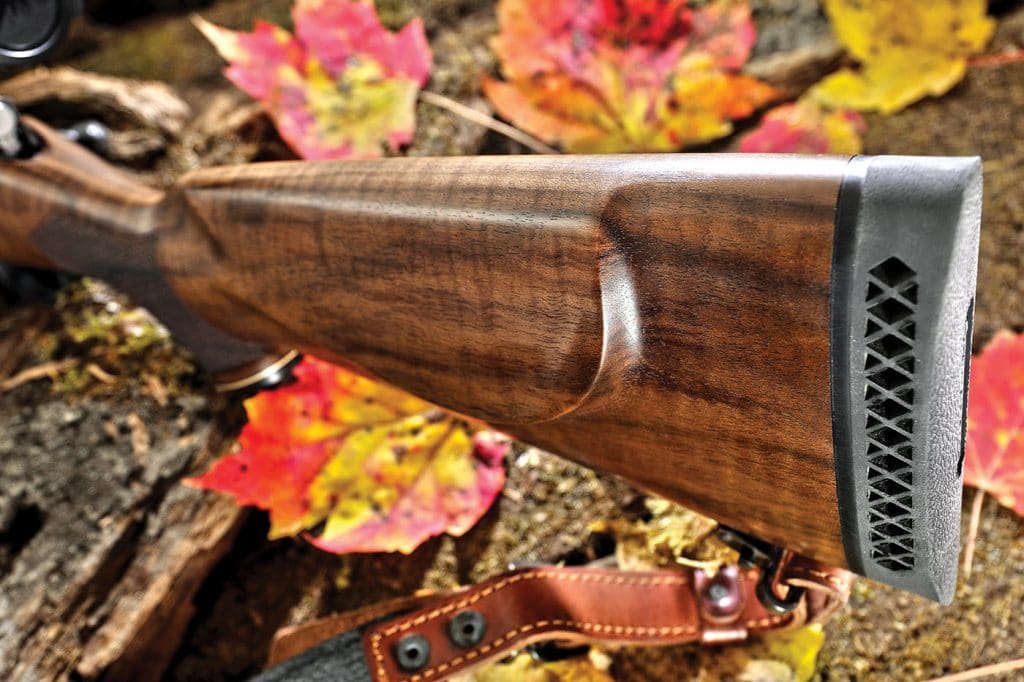 The European Walnut stock is machine checkered at about 22 LPI on the forend and on the neck of the stock. The checkering is flawlessly executed and no one would suspect that it was machine checkered rather than hand checkered, except for the absence of over-runs and other hand-checkered foul-ups. The wood exhibits significant vertical tiger striping and light/dark longitudinal striping well in excess of what you will find in the typical wood of most production guns.
An attractive 2-lug, spiral fluted bolt with plunger-style ejector and claw-type extractor offer a turned-down bolt handle a and 2-position safety. Bolt lift is raises approximately 60 degrees to full open. With the safety on the bolt can be opened to remove a round from the chamber, and the detachable polymer box magazine can be dropped. The metal finish is a lustrous blue that complements the wood nicely. The LBA Adjustable Trigger—which looks a lot like a Savage Accu-Trigger, is user-adjustable from 2 to 7 pounds pull weight. All Mossberg Patriot Revere rifles are fitted with 24-inch carbon steel barrels rifled at appropriate twist rates for their chamberings.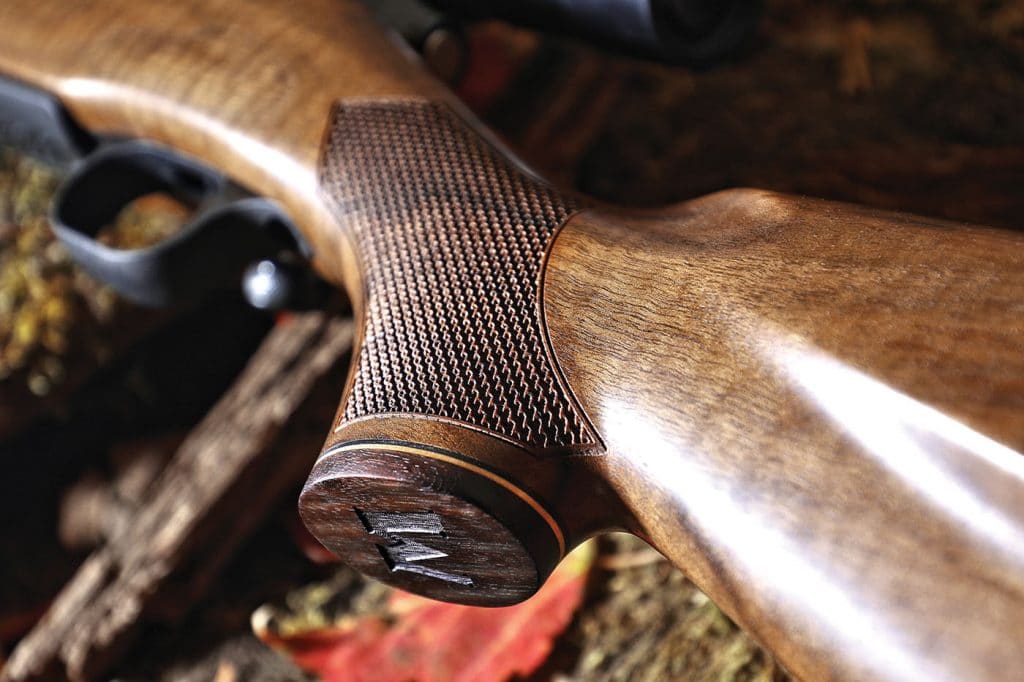 Bottom Line, this is a very attractive .308 Win. rifle that anyone would be happy own or show off around hunting camp. We set up the Mossberg Patriot Revere Rifle with a very serious optic—a Burris Veracity 3-15×50 riflescope ($839). The magnification range of this multi-purpose optic lends itself equally well to short- or long-range targeting. No open sights are provided but Weaver style scope-ring bases are. The long action models have an overall length of 44.75" (.30-06, .300 Win Mag. and 6.5 Creedmoor), while the short-action models are a half inch shorter. All have a nominal unloaded weight of 7.0 pounds.
Mossberg offers the Patriot Rifle in six other models covering at least a dozen additional calibers from .22-250 through .338 Win Mag. and .375 Ruger. If you can't find a Mossberg Patriot rifle to get your job done, you should probably consider taking up bowling instead to hunting and shooting.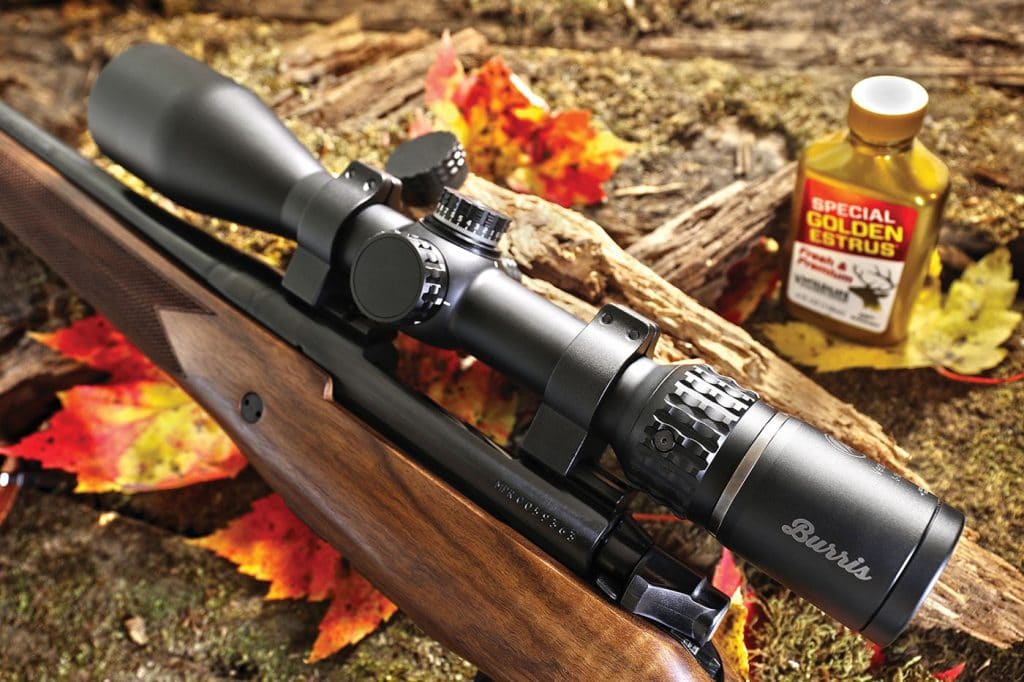 The Mossberg Patriot Revere Rifle is among the best looking, Premium walnut stocked, bolt-action rifles you'll find today. Other standard features include a crowned muzzle, a 1-inch Mossberg ventilated rubber recoil pad and sling swivel studs fore and aft.
The Mossberg Patriot Revere Rifle is a beautiful piece, and if it shoots up to its potential will prove to be a gem of a hunting rifle. During testing we put our sample .308 Win. Patriot Revere Rifle through its paces and found it wanting in no regard. We experienced no failures to feed, fire, extract or eject, and the detachable box magazine always inserted and could be removed without fanfare.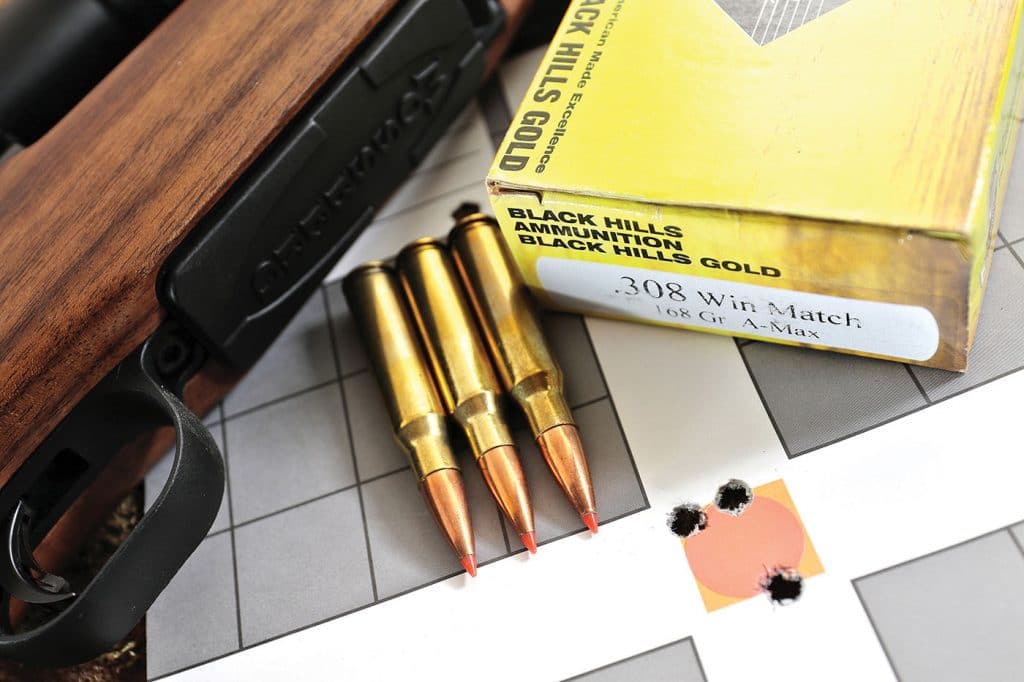 We've found that Mossberg bolt-gun's just plain get it done in the downrange-precision department, and the Patriot Revere handily held up this tradition. Testing with loads from Black Hills, Hornady, Federal and Remington—ranging from 150 to 175 in grain weight—our test rifle proved capable of MOA accuracy at 100-yards with all but one. It's favorite load (which also has a reputation as a proven performer with us) proved to be Black Hills' 168-gr. A-Max load, printing a 0.75-inch 3-shot cluster. We call that backing up great looks with great performance.
See the highly competent and lovely looking Patriot Revere Rifle at your firearms retailer, or for more information contact O. F. Mossberg & Sons, Inc.; Tel.: (203) 230-5300; Web: http://www.mossberg.com
Source Article from http://ontargetmagazine.com/2017/11/mossberg-patriot-revere-rifle/