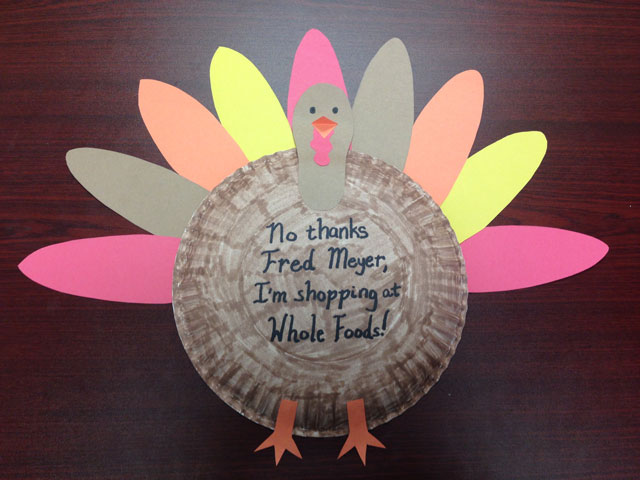 Good moms do Thanksgiving crafts with their kids, but great moms who demand action do gun control-themed Thanksgiving crafts with their kids. But don't fret, moms, if you don't have a crafty bone in your body. Moms Demand Action for Gun Sense in America has made this year's gun control-themed Thanksgiving craft a real hoot with easy step-by-step instructions, complete with a template and pictures.
Once you've finished your hand-crafted "gun sense turkey," Moms asks that you send them photos of your completed turkey, then tweet photos of your turkey using the hashtag #GroceriesNotGuns and the Twitter handle @MomsDemand. Also, don't forget to include the Twitter handles of the grocery stores where you will and won't be shopping for this year's Thanksgiving feast.
For example:
No thanks, @HarrisTeeter. This Thanksgiving I'm shopping at @GiantFood. #GroceriesNotGuns @MomsDemand
Next, Moms asks that you share your gun sense turkey all over social media everywhere.
Lastly, if you're feeling especially exceptional, you can hand-deliver your gun sense turkey to your nearest Kroger to make a really strong statement about gun sense in America.
Source Article from http://www.guns.com/2014/11/19/moms-demand-action-gets-crafty-with-gun-control/