We recently had a chance to sit with Troy the owner of Midwest Industries. The opportunity presented itself in a less than typical manner. It is no secret that I have worked closely with Steve Fisher on several projects this year. This relationship afforded me the ability to travel with him to classes around the country.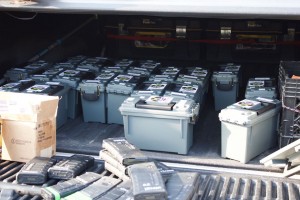 While this traveling is not uncommon for me, the reason for the class was. Troy hired Steve Fisher and invited James Yager to their hometown Wisconsin to train his team. Troy believes in taking care of his team. As a special event for the guys, he killed two birds with one stone. Imagine a unique bonding event, much like a corporate retreat, without trust falls and other liberal bullshit. Instead, he amped his guys up with a day of shooting, free ammo and 2 of the top trainers in the country. Bet you wish you worked there. All while they ran various Midwest guns to become even more proficient with the company's product line.
The reason for this trip taught me a lot about how Troy leads before I even had the chance to meet him. Instead of focusing purely on profit or basing his reward on sales volume, Troy brought people from multiple departments to the range, from machinists, sales, customer service and even the inventory and shipping team.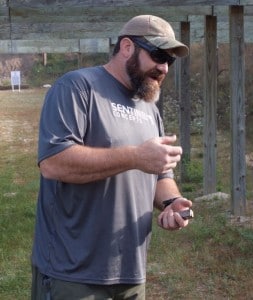 After a hard day of training, we all were invited back to Troy's house for some food and beers. It was there I learned more about the man and the company he built.
Troy started off as and is very much so still to this day, a machinist. He loves making and putting things together. There is not a widget in this world that he won't examine, and then try to understand, while thinking about how to improve. 13 years ago he took his love for tool making and applied it to his lifelong hobby, guns.
Like many successful companies, the goal was never to become what he has turned into. It all started with a simple thing, light mounts. At the time, light mounts were over priced and under built not to mention poorly designed. He set out to change that and through his patents used by many companies he has succeeded.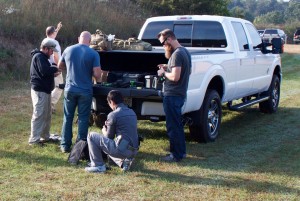 When the market demanded more solutions that were more affordable and better built he founded Midwest Industries and branched out to mounts, rails and all the other parts of America's favorite gun the AR-15. It didn't take long before they had enough parts made by them that it only made sense to transition to making complete rifles.
Having shot one of their 556 rifles (review here) they are what you would expect from a high-end rifle builder but at a low to midrange price. 300 blackout came next and sold like wildfire. IMHO they didn't hit their stride until the launch of their 308 rifles.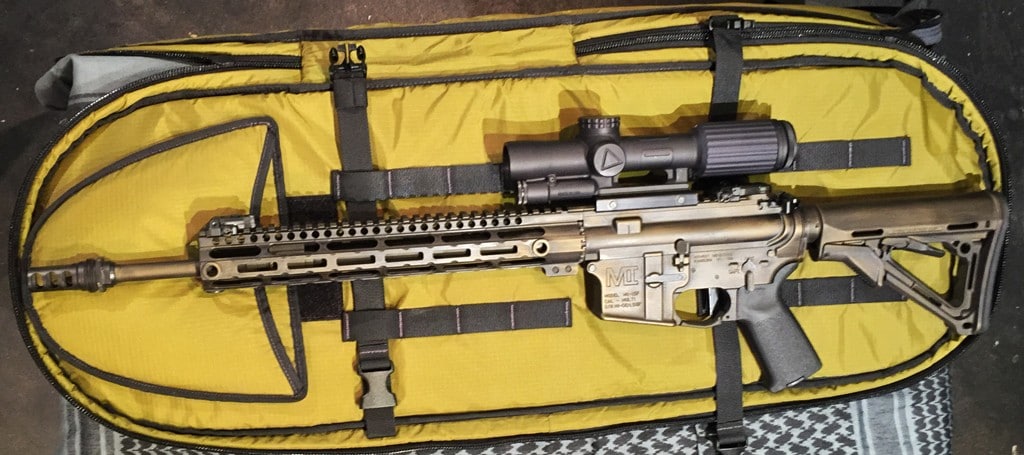 The AR-10/SR-25 platform is a finicky platform to say the least. The very good reliable rifles are $4,000 +. The less reliable ones, well just aren't worth it any price. Midwest has somehow cracked the 308 code of the AR-10 like they did with light mounts. (review coming)
If complete guns are not your cup of tea, then you can pick from the 100's of products they sell for AR's, SKS, Tavor, AK47, AUG, Scar, PLR, 10/22 and many others.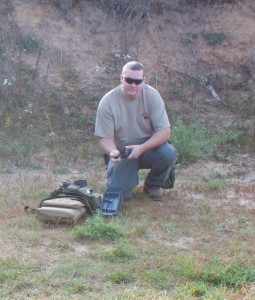 Not only is all of their products American made they are made here in the Midwest by talented machinists' that are supported by top tier customer service. The level of support offered by customer service is at a level far above what most would expect. Having had a chance to sit with the CS guys like Andy, I was amazed at how much help they offer to the would-be gunsmiths of the world. Often Midwest goes above and beyond to the point that Andy has walked people through using calipers to measure proper dimensions to ensure that the right part is supplied.
I guess that type of customer service comes with the territory of standing behind your product. I mean you want to make sure you're shipping the right parts when you offer a 100% lifetime guarantee on every part you sell. In this day and age with most companies focusing on price and profit, it is rare to see a low-cost solution that is American made and 100% guaranteed.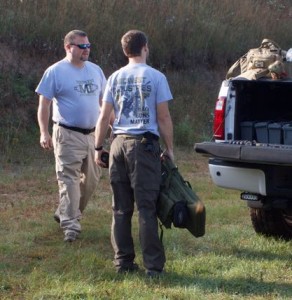 So when looking for your next rifle or part you have lots of choices. If you're looking for the best in price, service and warranty, then we suggest you check out Midwest Industries. You can find them via your local retailer or online via OperationParts.com (our sponsor), or you can check out the MI website here: https://www.midwestindustriesinc.com