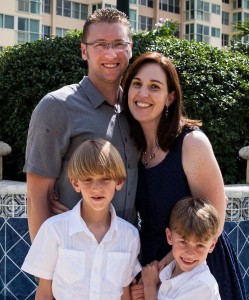 A California man who purchased a gun not on the state-certified list of allowable firearms was cleared by a federal jury Monday on charges of  making a false statement on a federal firearm record, but the law enforcement officer and federal firearms license dealer who provided the weapon might not get off the hook as easy.
The charges stem from a purchase made by Ulysses S. Grant Early IV for a Sturm, Ruger & Co. model LCP handgun from a Roseville police officer in May 2010. Because the gun wasn't included on the state's roster of safe handguns and can only be purchased from a gun dealer by an exempted person like a law enforcement officer, Early faced felony jail time.   
Early's lawyer, San Jose civil rights attorney Donald Kilmer, argued that his client was neither a law-enforcement officer nor a federally licensed firearms dealer and thus had to rely on the advice of the others involved to discern with "reasonable belief" what was supposed to be considered a lawful firearm transaction, according to court documents obtained by Guns.com.    
"Mr. Early's prosecution is a striking reminder that second amendment civil rights must be as vigorously defended as those protected by the first amendment," Kilmer said in a statement. "Today's positive outcome for my client is also an important victory for fundamental individual liberties. I'm grateful to the court and jury for their hard work on this case and also to The Calguns Foundation, which supports critical cases like this one."
The Calguns Foundation supported Early's defense, though it's unclear to what extent. The foundation highlighted Gov. Jerry Brown's vetoing of two bills, one of which in 2012 that would have restricted "law enforcement and military personnel – and only those individuals – from selling lawfully purchased handguns that have not been certified by the Attorney General's Office," Brown said.
"Governments should not attempt to use criminal proceedings to stretch their interpretations of laws that trench upon enumerated rights," said Gene Hoffman, the Foundation's chairman, in a statement. "Mr. Early's case is an example of our criminal defense program keeping a check on governmental overreach."
Though Early was found not guilty on one count in the verdict, a mistrial was declared in the cases of co-defendants Ryan McGowan and Robert Snellings, which made up the remaining seven counts. When the jury deliberated, it indicated jurors were unable to reach agreement on seven of the eight verdicts and that there were "strong beliefs on both sides."
A 63-page affidavit requesting a search warrant and written by Special Agent Sara M. Lewis with the Bureau of Alcohol, Tobacco, Firearms and Explosives called the transaction a straw purchase, but Kilmer contends that the defendants intended to conduct the transaction as a private party purchase. Kilmer further said that the ATF in its indictment wrote that such private purchases were legal.
Ryan McGowan was charged with dealing in firearms without a FFL and making a false statement with respect to a firearms record. McGowan, a Sacramento County sheriff's deputy, contends he was just the transferee and not involved with firearms as a business but as a hobby. According to court records, McGowan "loved to collect firearms. He loved to look at, hold, and shoot firearms."
McGowan purchased about 41 firearms and only sold 25, making only some $6,625 during the four years between 2008 and 2011, his defense argued. Some 33 of those guns were purchased through Snellings Firearms, owned by a co-defendant.
According to court documents, McGowan resold 19 of the handguns — five of which he sold within within four weeks of purchasing them — through CalGuns.net, a forum website. Though Calguns.net is not directly associated with the Calguns Foundation, its president, Paul Nordberg, is on the foundation's board of directors.
During three instances in July, August and September 2011, undercover federal agents posed as buyers, contacting McGowan through the forum website. During one of the transactions, McGowan sold an undercover agent an assembled high-capacity magazine, which violates state law, according to court documents.        
It was alleged that McGowan straw purchased an off-roster handgun on behalf of Snelling, who would in turn sell it to a non-law enforcement officer.
The U.S. Attorney's Office hasn't decided if it will retry McGowan and Snellings, spokesperson Lauren Horwood told Guns.com.
The Calguns Foundation couldn't be reached for comment and its unclear whether the organization will involve itself should a retrial be scheduled, but it has made clear its stance on the ATF's firearms transaction process.
"The prosecution went too far with a charge based on an ambiguous form and a lack of clarifying regulations," said Calguns Foundation Executive Director Brandon Combs in a statement. "The ATF needs to address its deficient process before more innocent lives are upended or destroyed by inadequately considered and improperly enforced federal gun control laws."
Source Article from http://www.guns.com/2014/10/29/man-dodges-charges-in-atf-straw-purchase-allegations-co-defendants-not-off-the-hook/