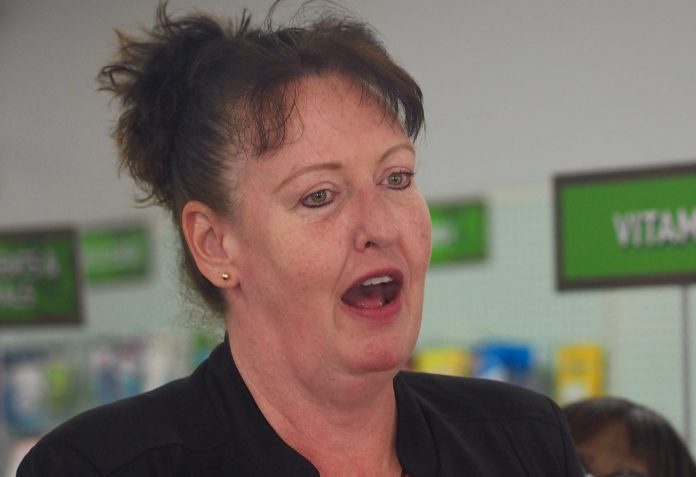 Former Democratic state House candidate Elizabeth McCarthy confessed to a state investigator that she lied about being a medical doctor and about treating victims of the 2016 Pulse massacre in Orlando. – FloridaPolitics
Well isn't that refreshing. Lying "for the good" of the people. Because guns bad! Believe her, she's a doctor. Except she is not.
Video from the Washington Post
I don't know what this is a case of honestly. Lying for 'the cause' or just a case of self aggrandisement where McCarthy thought she could make these lies stick and gain a position to influence legislation, power, and money out of it.
Standing behind the lectern at a March town hall hosted by Rep. Darren Soto (D-Fla.) in Orlando, she described working as an emergency room doctor on June 12, 2016 — the night a gunman opened fire at the Pulse nightclub, killing 49 people in what was, at the time, the deadliest mass shooting in U.S. history. Performing triage that night had been one of the hardest moments of her career, she told the audience, adding that when she wheeled bodies into the morgue, she could hear the victims' cellphones ringing as their loved ones desperately tried to get in touch.
"That night, because I'm gay, it struck me even harder," she said. "Because these were my people."
Dressed in a black suit and flats, McCarthy paused frequently, seemingly overcome with emotion. The other panelists, including a sheriff and a survivor of the Pulse shooting, looked on, rapt, as she described the nightmarish scene that had unfolded in the operating room. When McCarthy said that she had personally removed 77 bullets from 32 people, the audience gasped. – Washington Post
Fake doctor throwing the victim card for political clout on the bodies of 49 people… classy.
DoH Medical Quality Assurance Investigator Rafael B. Aponte questioned McCarthy, whose full legal name is Catherine Elizabeth McCarthy, on July 9. He filed his report and the cease-and-desist order on Wednesday. McCarthy could not be reached Wednesday to comment.
With costs, she is being assessed a total penalty of $3,094.95. She has 30 days to dispute the investigation's findings and seek a hearing, if she decides to do so. $3,100 for utilizing the deaths of 49 people for her own gain.
Rep. Darren Soto had originally described McCarthy as a friend and long time medical adviser who "showed her mettle" on the night of the attack. Apparently Soto and his staff don't believe in proper credentialing but when the whole storm came to ahead Soto disavowed McCarthy and basically said he'd been bamboozled into the belief by the local DNC.
What won't anti-gunners do to wave the bloody shirt? False doctorates and heroics aren't the line apparently. Soto's disavowal is nowhere on his website, but his Gun Control Town Hall still lists "Dr." McCarthy as a panelist. I'm certain the "good doctor" had a great many things to add with her vast fabrication of medical expertise and removing some 77 completely imagined bullets from patients she never treated.