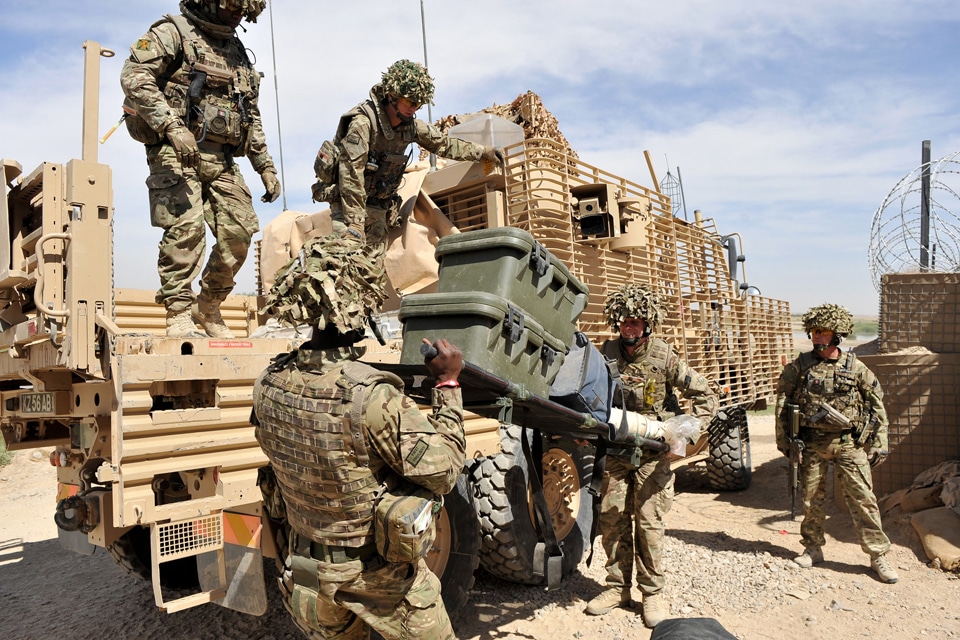 The British Ministry of Justice has announced that from January, all new inmates at UK prisons will be asked if they served in the army – to help provide special support and rehabilitation for them.
Thus, the veterans would be identified as early as possible, and prison facilities will get guidance on how to help the ex-army servicemen.
Former army service members leaving prison will also be assessed to see if they have mental health issues, including depression, which need to be dealt with, while their families will also be offered support, according to the plan.
It comes after a report by Conservative MP and QC Stephen Phillips, which was commissioned by Chris Grayling, the Justice Secretary, and included in the Government's Armed Forces Covenant.
"Most ex-service personnel have successful civilian lives and do not enter the criminal justice system – but I am determined to help the minority who have committed an offence turn their lives around. Society owes a huge debt of gratitude to those who have served their country," Grayling said.
"We will identify veterans at the earliest opportunity, so that we can take a more tailored approach to help them turn away from crime."
The report focused on the fact that the knowledge of criminal facilities staff of what ex-officers need is"patchy" and the appropriate training is rather "a matter of luck."
Some prisons are good at it, however. For instance, at HMP Doncaster, a privately run prison, all inmates are asked whether they served in the army upon their arrival.
The prison carries out group sessions, conducted by a charitable group called Catch 22.
Source Article from http://www.special-ops.org/jailed-uk-army-veterans-provided-special-support/