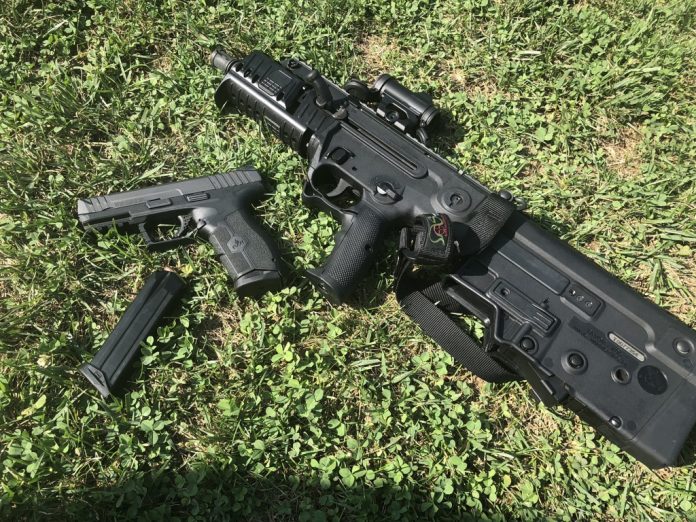 Nope, not the ill fated rifle Magpul gave to Bushmaster back in the day. The Masada is the new striker duty pistol joining IWI's firearm line-up.
But let's let IWI give the notice before I jump back in.
Middletown, Pa. (July 24, 2019) – IWI US, Inc., a subsidiary of Israel Weapon Industries (IWI) Ltd., is excited to announce it has begun shipping the ALL NEW MASADA Optics-Ready Pistol today.
The IWI US MASADA 9mm polymer framed striker-fired pistol was developed in order to provide an advanced solution to the modern battlefield requirements. This pistol takes user preferences to a new level, with each feature carefully selected based on input from military personnel, law enforcement officials, and gun enthusiasts alike. The MASADA is ergonomically designed with fully ambidextrous controls and three interchangeable back-straps, enabling the MASADA pistol to fit a wide variety of hand sizes. The MASADA was designed with a low bore axis for reduced perceived felt recoil. Overall, The MASADA was engineered to endure all elements while maintaining IWI legendary attention to detail and reliability.
The frame is made of high strength, impact resistant fiberglass reinforced polymers. Like all IWI firearms, it is built to withstand and endure all types of military use and abuse in extremely harsh environmental conditions.
MASADA utilizes a modular, serialized, high-grade steel trigger mechanism housing that can be easily removed, allowing simple and easy disassembly and maintenance.
The trigger was designed to enhance the shooter's accuracy and safety. The MASADA trigger has an average pull of 6 pounds with a clean, crisp break and a positive reset. Featuring a built-in trigger safety, the pistol will not fire unless the trigger is pulled.
The MASADA is out-of-the-box OPTICS READY and includes interchangeable mounting plates for the Trijicon RMR, Leupold Delta Point, Sig Sauer Romeo 01, and Vortex Venom.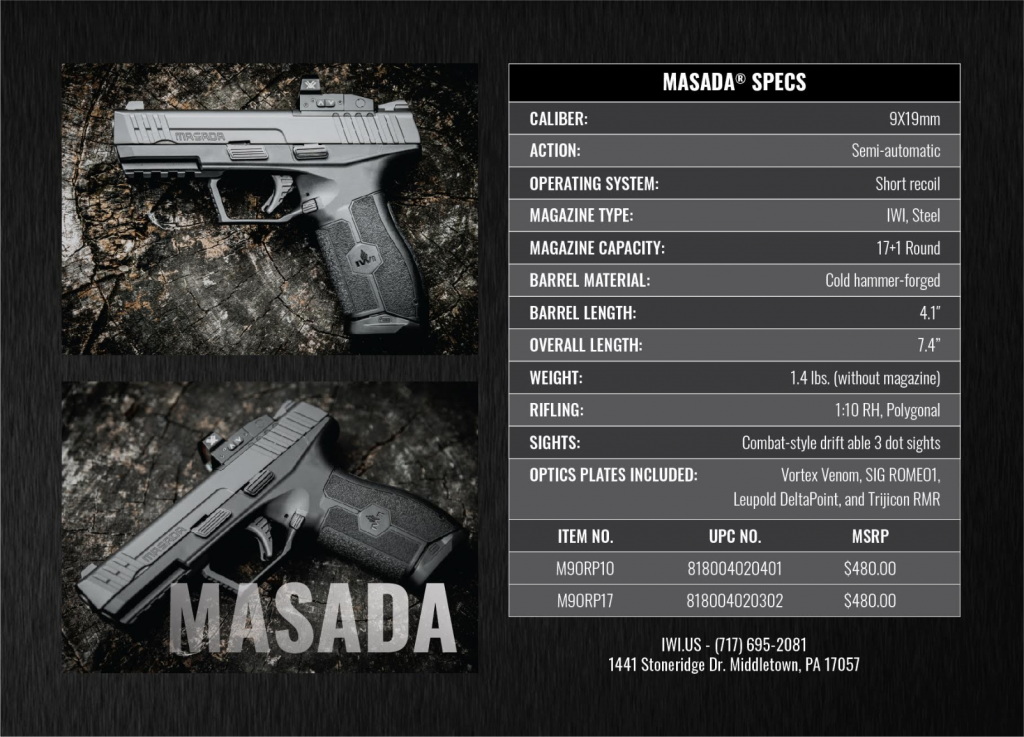 "This is our first entry into the striker fired pistol market and we are very pleased with the results. The MASADA incorporates a milled-slide which provides a secure and convenient place to mount an electronic sight for quick and easy target acquisition. This, combined with an extremely competitive retail price, makes the MASADA a serious contender for civilian and government customers," Jeremy Gresham, Director of Sales and Marketing of IWI US stated.
The MASADA has an MSRP of $480.00. Additional information can be found at the IWI US website, here

Okay, back to me
I first got hands on this guy back in 2018 at Tavor II, but the internet being the internet I couldn't talk about it yet. That was sad because I really really really wanted to talk about it.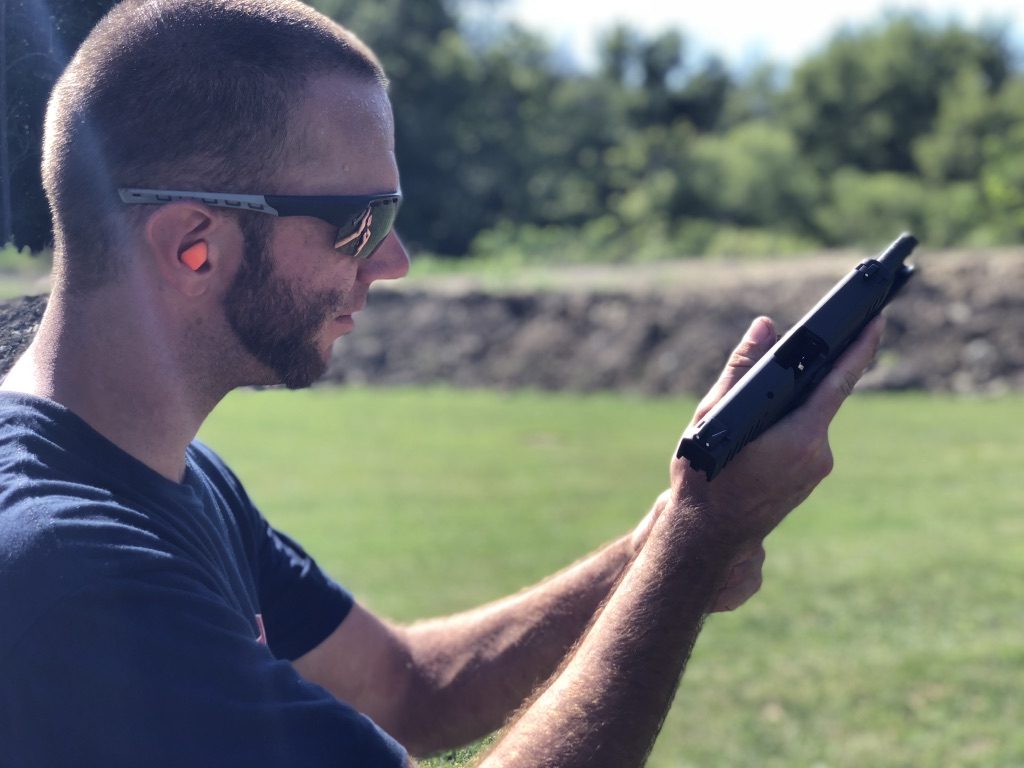 First Impression – This was the best trigger I'd felt in a striker gun since the PPQ. A touch on the light side but IWI thought that too and made the press a touch heavier for production.
The dovetail sights are Sig cut so the aftermarket options are already abundant for your favorite set. This is an Optics Ready Duty gun for $480! Steel magazines like Sig Sauer, Smith & Wesson, CZ, Etc. Rail mount for your favorite WML (which gives it immediate holster compatibility IWB and OWB)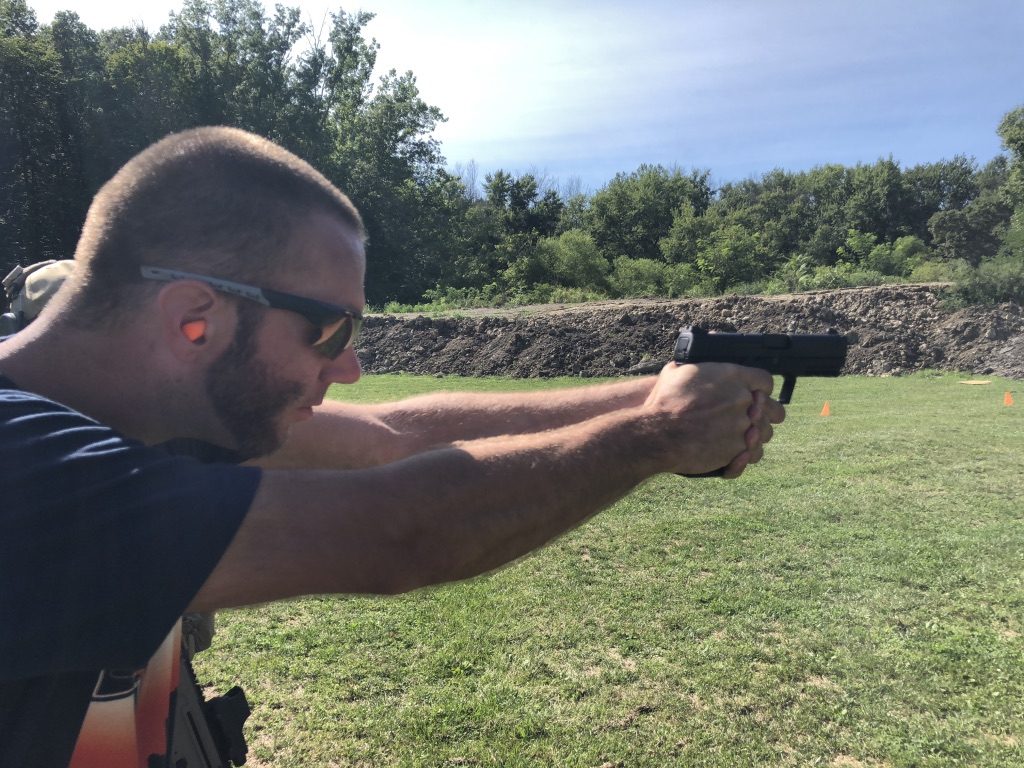 Optics Ready with Hardware
17+1 Capacity
Profile similar to the M&P9, G19X, P320 Carry
Ambidextrous
Phenomenal out of the box trigger
$480 MSRP