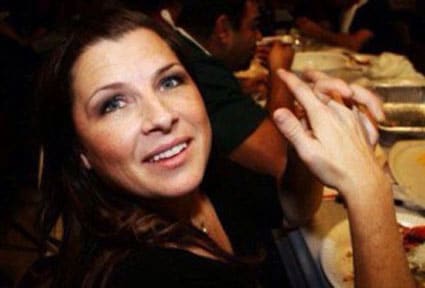 The family and attorney of Misty Holt-Singh, who was killed in July during a shootout between police officers and suspected bank robbers in Stockton, California, recently spoke out after new developments in the investigation revealed that the 33 officers involved in the shootout fired more than 600 rounds, at least 10 of which struck and killed Holt-Singh.
"Chief (Eric) Jones confirmed 33 officers fired 600 bullets with full knowledge of a hostage inside the vehicle," the family's attorney, Greg Bentley, said in a press conference on Oct. 16. "That is excessive and unreasonable force."
Holt-Singh was in the bank on July 16 to quickly grab some cash for a haircut with her 12-year-old daughter, who was waiting in her car outside. But Alex Gregory Martinez, Gilbert Renteria Jr. and Jaime Ramos entered and robbed the bank at gunpoint, taking three hostages – including Holt-Singh – with them when they left.
The suspects led police on a high-speed chase for nearly an hour. Two of the hostages were eventually thrown from the vehicle, and as the pursuit came to an end and the exchange of gunfire erupted, Holt-Singh was used as a human shield.
In the end, it was discovered that Martinez and Renteria had been struck by fatal fire, but so had Holt-Singh.
Initially, authorities claimed they were unsure whether the bullets which killed Singh came from the suspects or the officers, but a report released in August confirmed the fatal shots were fired by law enforcement.
And while questions about Holt-Singh's death have weighed heavy for nearly three months, the discovery of the sheer amount of ammunition fired by officers during the shootout certainly has not left friends and family with any fewer questions than before.
However, Stockton Police Chief Eric Jones has stood behind the officers actions, claiming that they followed protocol, but Bentley disagrees.
"With a helicopter in the air, standard pursuit protocol calls for officers to terminate the pursuit; to pull back; to follow at a distance; to allow the helicopter to identify and follow the vehicle," Bentley said at the press conference.
But instead, 33 officers surrounded the suspects' vehicle and opened fire with more than 600 rounds.
Bentley said the bottom line is quite simply, "You do not riddle a vehicle with 600 shots, by 33 people, knowing there is an innocent person inside."
The family has not yet filed a lawsuit, but one is expected.
Source Article from http://www.guns.com/2014/10/22/investigation-reveals-officers-fired-more-than-600-rounds-at-suspected-bank-robbers-with-hostage-video/