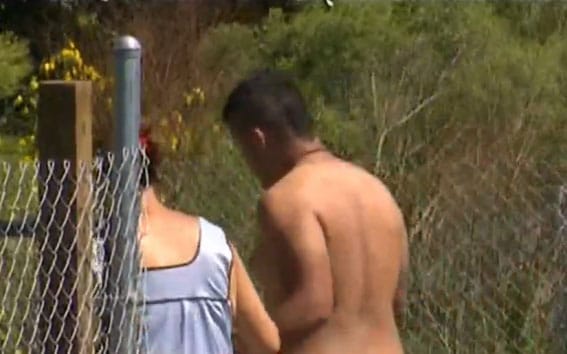 One suspect is dead and two others are on the run after a home invasion that ended in gunfire Friday morning in northwest Harris County, Texas.
At about 4:30 a.m., the homeowner was cooking breakfast with her three granddaughters when three armed men wearing masks barged into the home. But when the woman's adult son heard the disturbance, he grabbed his gun and went to see what the noise was about, KHOU reported.
"When he heard, 'Please don't hurt the girls,' that's when he took action," deputies said.
The son, whose name has not been released, opened fire on the intruders.
"They were basically at a standoff, and he discharged first," said Sgt. Felipe Rivera with the Harris County Sheriff's Office. "One of the suspects did fire inside the residence."
There were eight people inside the house at the time, excluding the suspects, but none of them were injured. However, the son did strike one of the suspects and the gunfire sent the other two suspects fleeing.
When officers arrived, they found the shot suspect, whose name has not been released, and he was pronounced dead at the scene. Authorities are searching for the remaining suspects, but they have little to go on. No description was given, but officers said the suspects were speaking Spanish when they entered the home.
This was the first time the family, who owns a construction business, has ever been the victim of a break-in. Authorities are working to determine whether the home invasion was targeted or a random crime.
One neighbor, who did not wish to be identified, said she heard the commotion next door, starting with Spanish-speaking voices, then gunfire, followed by a car speeding away. It was her house that the victims ran to for help following the break-in and subsequent shooting.
The woman also told reporters that she believes the family was targeted, but did not elaborate as to why.
Source Article from http://www.guns.com/2014/10/07/homeowners-son-fatally-shoots-intruder-saves-eight-people-video/