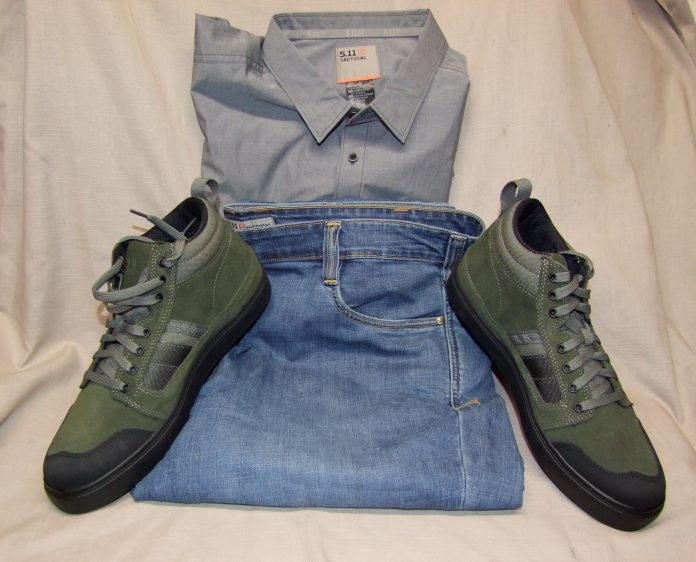 For many years it seems most folks who enjoyed the outdoors wore cargo pants most of the time. There are many advantages, the least of which is you can carry stuff in all the pockets. Then cargo pants became the vogue fashion for the entire "tacticool" crowd.
When I say tacticool, these are the folks who have "better" opinions than LASD SWAT or a soldier in Afghanistan on why gear works. These are the folks who pontificate about why 5.11 Tactical is better than Proper, Tru Spec, etc. They always wear a gun company hat and t-shirts. They literally are a billboard that screams gun owner. When you are heading to and from the range that is all well and good, but when you go out to dinner or are traveling it might not be such a good idea. How many gun company stickers are on the car that you lock your gun in at a GFZ?
More and more, many of us realized we do not want to tell the world we are gun folks. This is especially true with the current state of upheaval in the country. We want/need to be stealthy, the grey man that blends in, concealed from general observation. 5.11 Tactical has been a trend setter with their clothing lines. Many of their cargo pants look more like hiking pants, not military BDUs. They have shirts that look like casual wear but give the wearer easy access to their handgun. Even some their footwear looks like athletic shoes not boxy uniform boots.
With Father's Day right around the corner, I decided to take a look at three items that 5.11 recently introduced. These items are the Norris Sneaker, Carson Short Sleeve Shirt and Defender Flex Jean.
You might say if I am going to wear a sneaker, I can pick up a pair at my favorite big box store or online retailer. While this is true, many of these sneakers do not give you the support, traction or durability you are used to if you wear hiking boots most of the time. Enter the Norris Sneaker, to fill that casual athletic shoe look.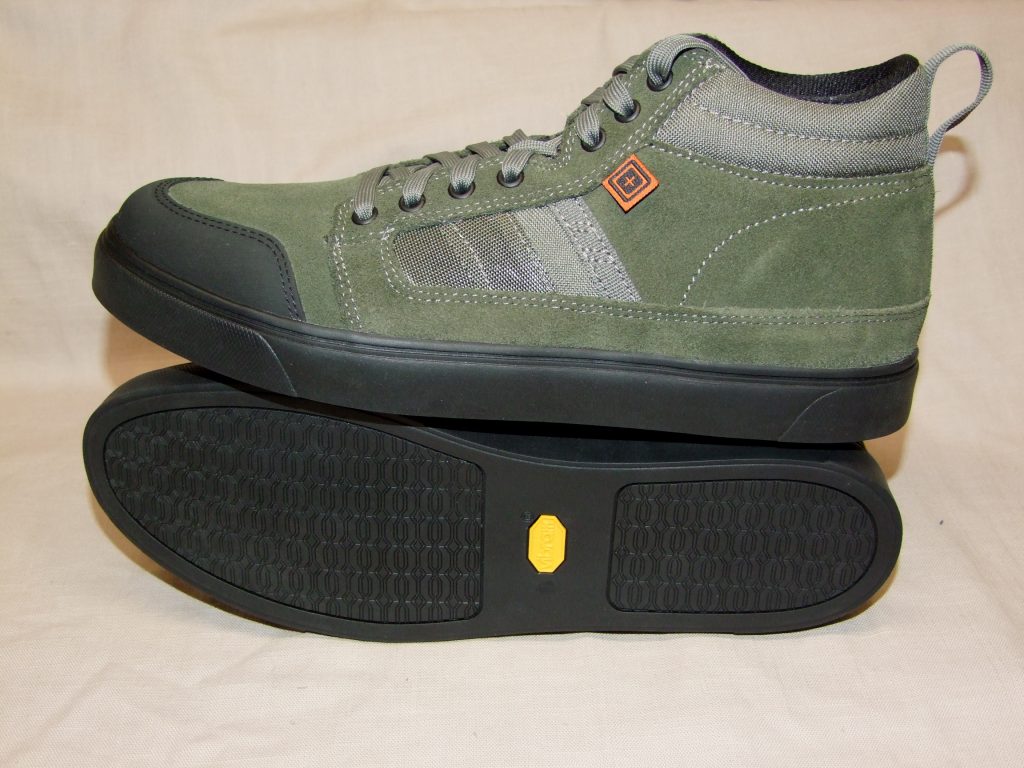 What sets the Norris apart from say Chuck Taylors is the Vibram XS Trek outsole. The sole is slip and oil resistant as well as ASTM puncture resistant, something athletic shoes are not. I have slipped more than once on wet lane lines or a spill in the parking lot. Slipping or getting a nail through your foot is not ideal if you are trying to get out of dodge or out of a Dodge.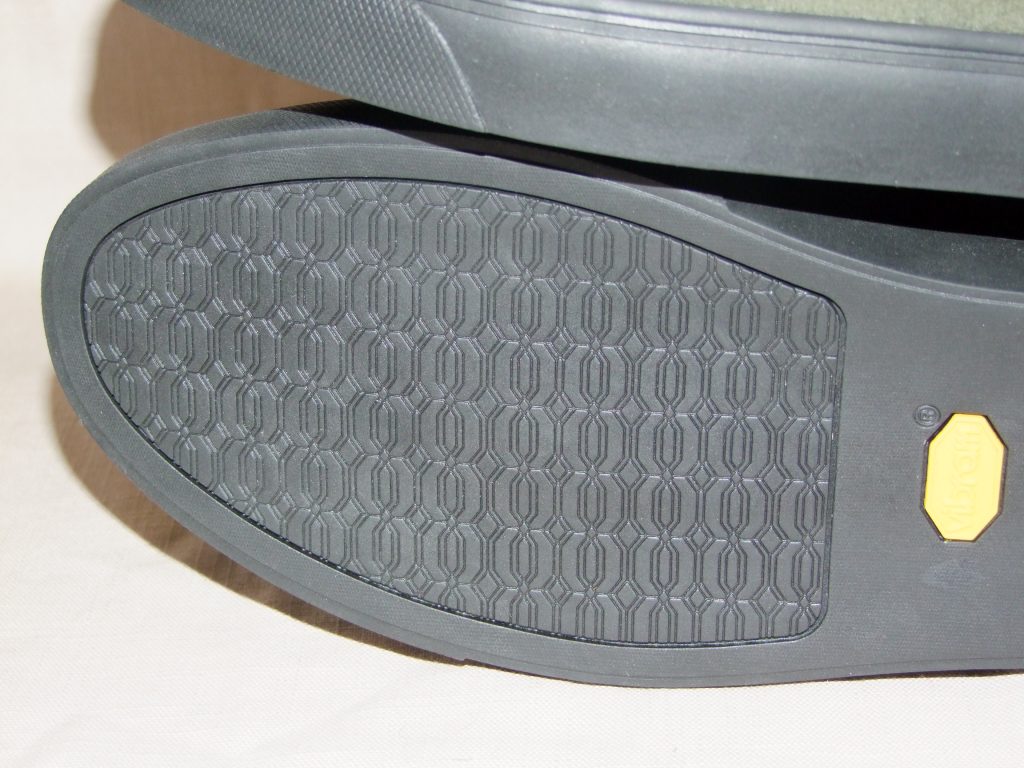 The outsole also wraps up to the foot bed. This means your foot sits in the shoe, not on top of it. This increases stability and durability of the shoe. 5.11 also board lasts the shoe which keeps you from having it rollover. The outsole also rolls the toe cap which greatly increases the boot's durability. This is especially true when shooting prone or kneeling which will tear up the toe box of a running shoe.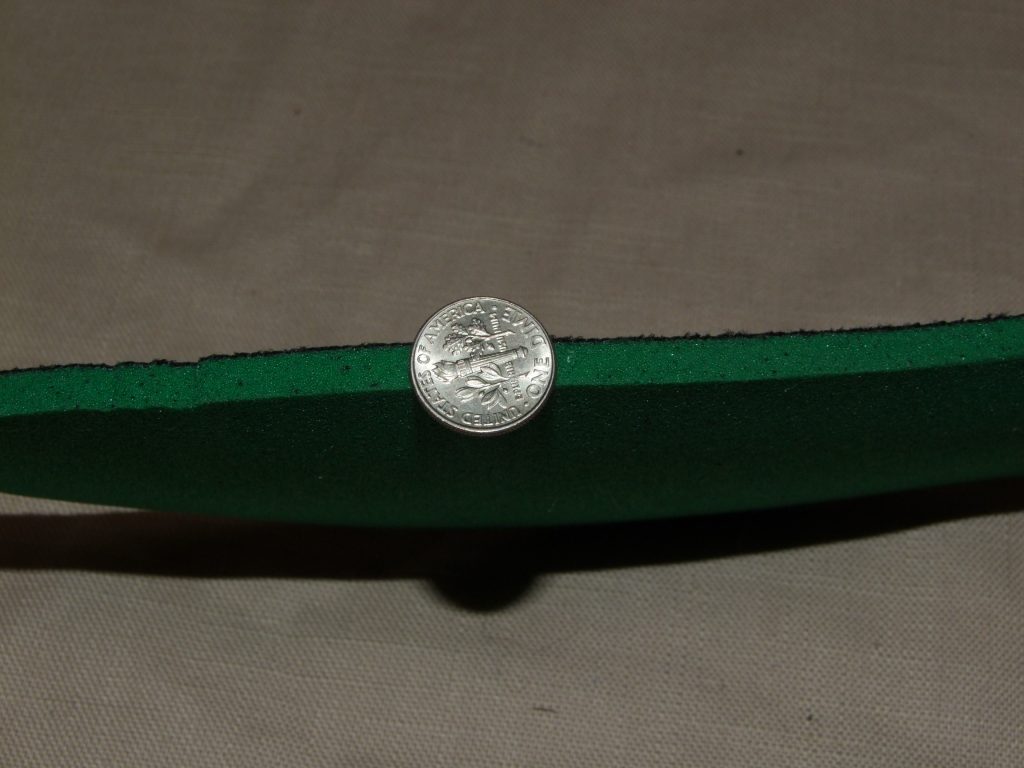 Unlike a canvas athletic shoe the Norris is suede and nylon for durability and support. There is a padded rolled cuff for comfort. Comfort is further enhanced by the Ortholite footbed. With an MSRP of $99.99, the Norris Sneaker is competitively priced and fit like athletic shoes. These shoes will still be around long after you have retired a basketball style shoe.
When it comes to be an all round pair of pant, blue jeans is an American staple. 5.11 Tactical built a pair for shooters; the Defender-Flex Straight Leg Jeans. The first thing I noticed other than they fit like Wranglers was the material. Made from 10 oz. mechanical stretch denim (76% cotton / 24% polyester with Lycra T400 Tough Max), they feel like your favorite pair of well washed jeans. The upside is these have many years of life ahead of them and the stretch denim feels good even when driving for long periods of time.
Our test sample is medium Indigo wash, which means they have that washed several times look. After receiving our sample I tossed them into a hot wash and then drier and they came out still fitting true to size. I cannot say that for many big box store brands.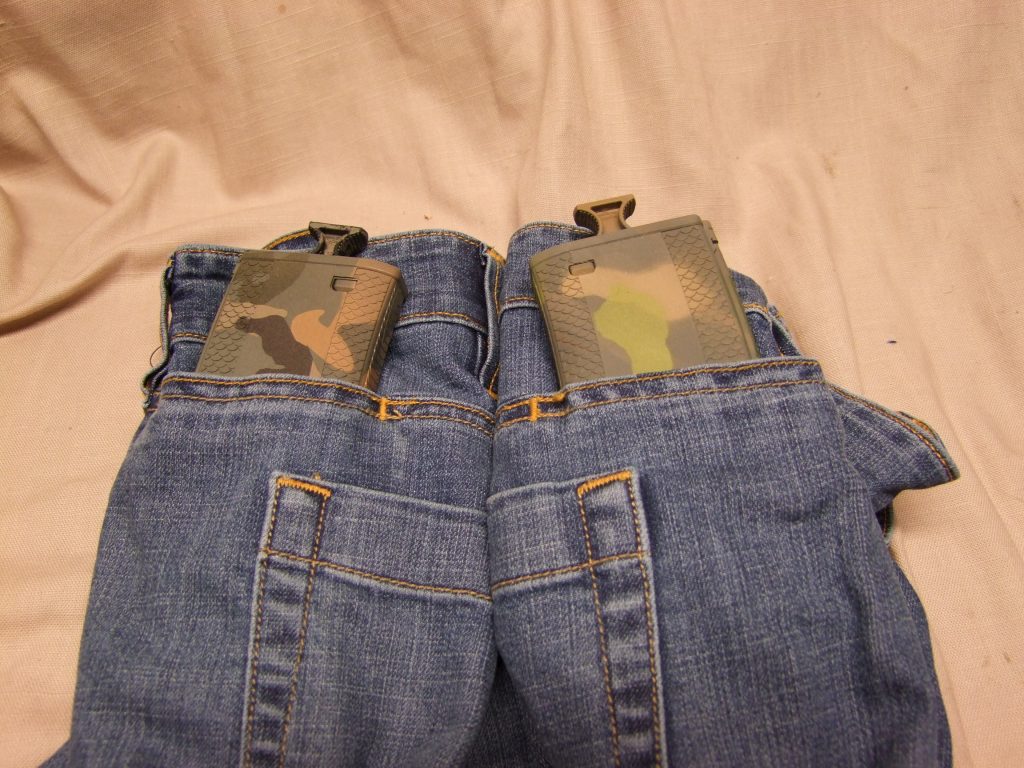 Visually the Defender-Flex Jeans look like any western style jeans complete with orange stitching on the pockets and riveted pockets. They are traditional five pocket styling with added bonuses; there are additional seam pockets just above the rear pockets. These pockets fit AR magazines and similar sized cell phones.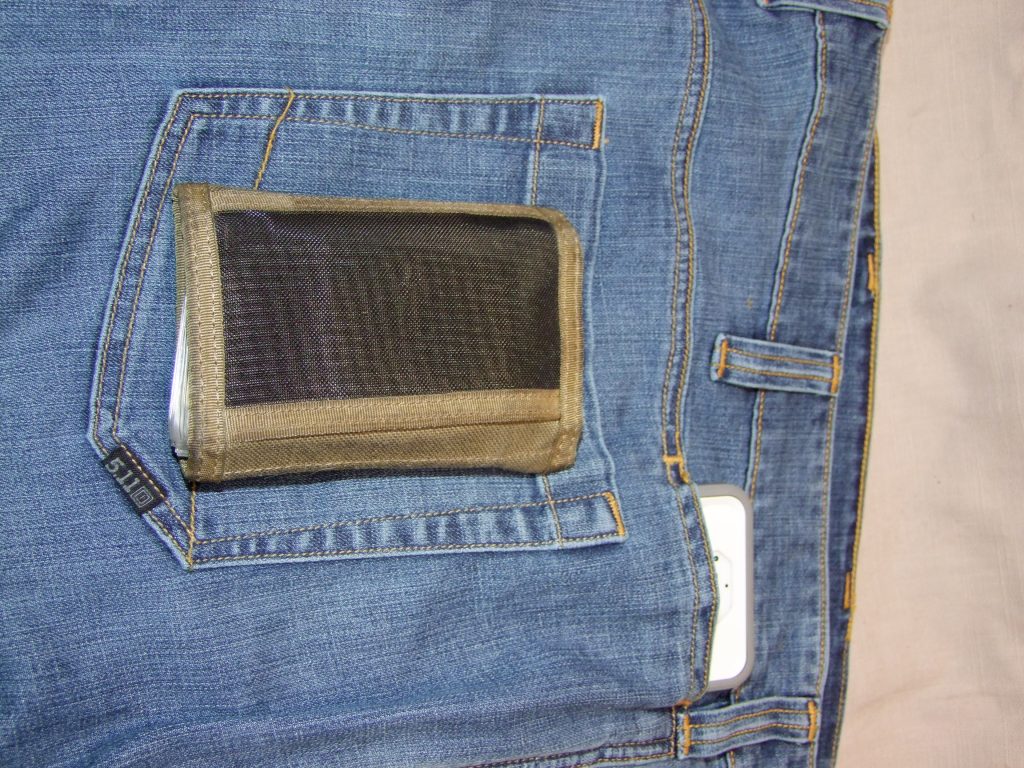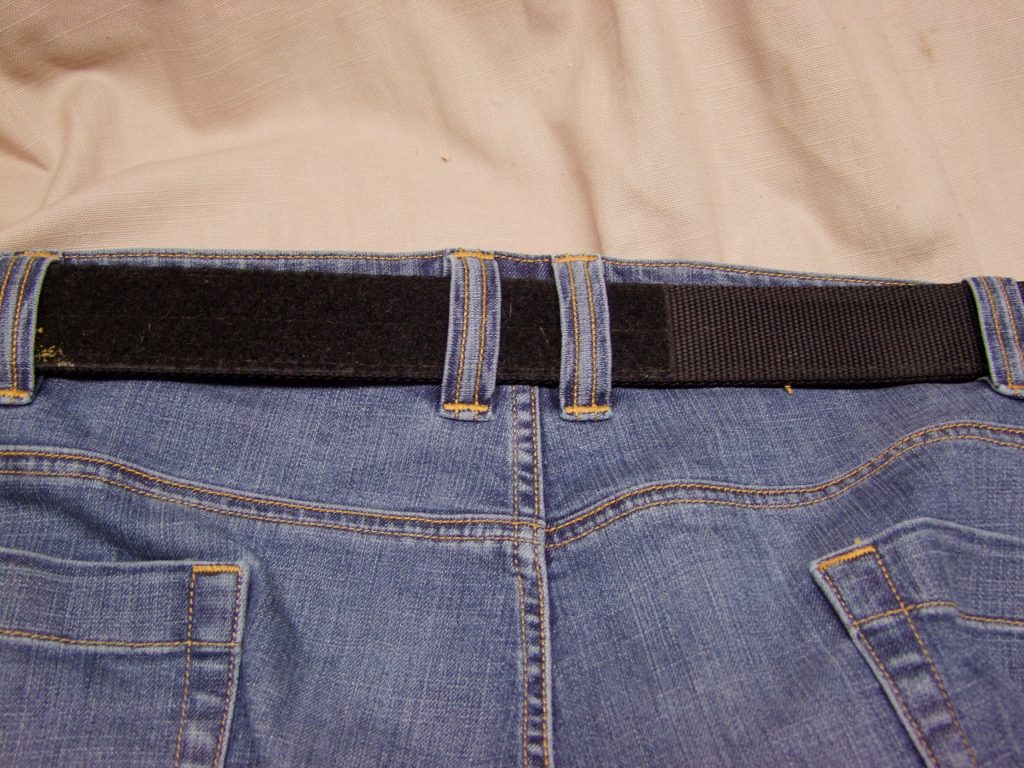 5.11 even improved the waistband. The belt loops will fit up to a 1 ¾" belt with ease. The rear loops are doubled so your pants do not gap when wearing a pistol belt.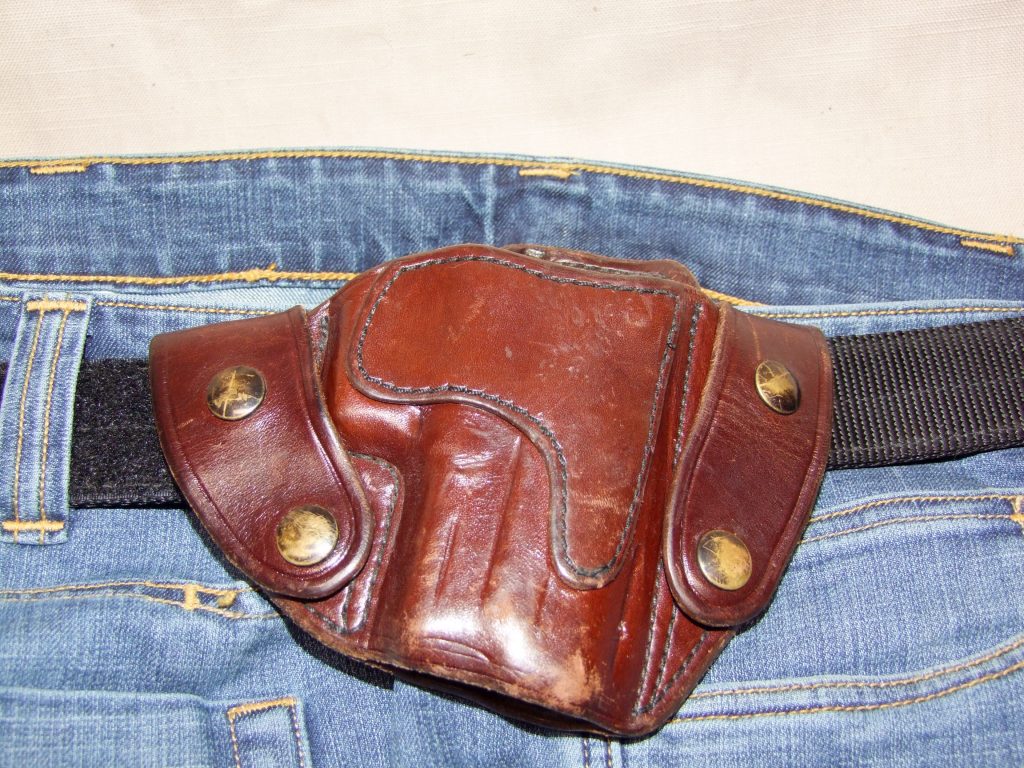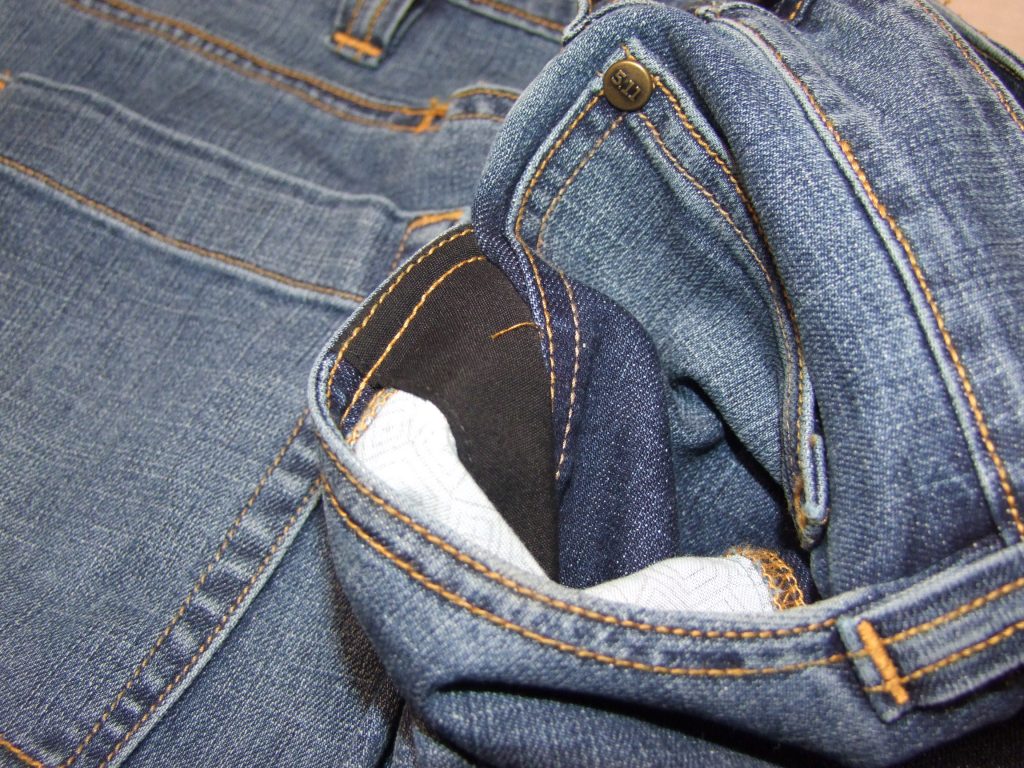 Lastly you may not want to wear something dressier than your Norris Sneakers. For me that means I want to wear my Luchesse Ropers. The shafts of the Defender-Flex Jeans slide right over and break perfectly at the front of the pants. At $69.99, 5.11 Tactical's Defender-Flex Straight Leg Jeans are a good buy.
Lastly, we need to top off the outfit. We chose the Carson Short Sleeved Shirt in Volcanic. This is one of the softest shirts I have ever tested, thanks to the 60% cotton/40% polyester poplin, 3.1-oz. rinse wash fabric. As soft as the Carson is, the collar still lies flat and there is a single left chess pockets for that dressier look.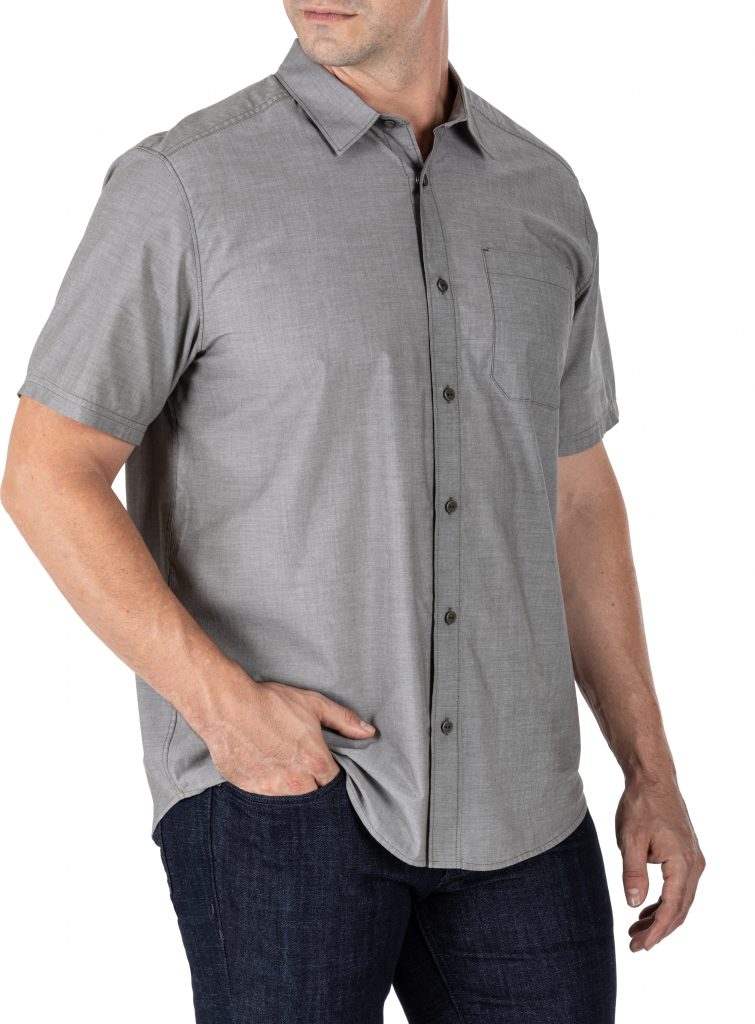 One of the features 5.11 is known for in their button-up shirts is how easily you can open them to access your handgun. The RAPIDraw placket is what gives you this speedy access. RAPIDraw is basically a snap front disguised as buttons, again the keeping the low profile look.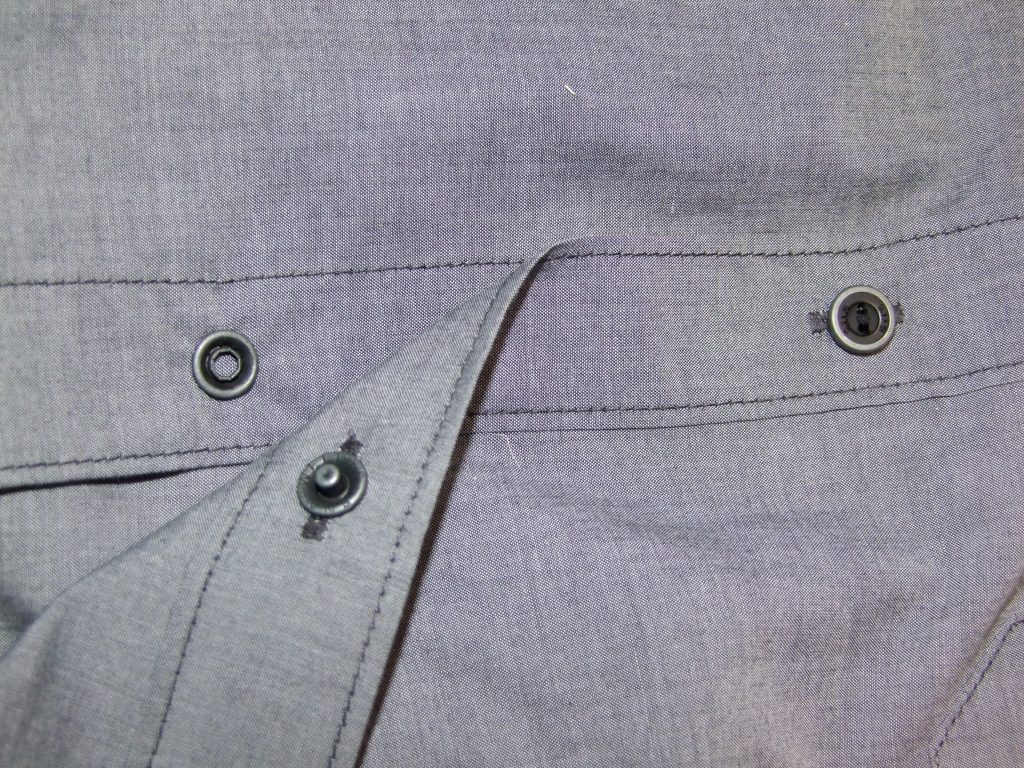 To give the Carson more wear options, the hem is flat hemmed. You will be able to wear the shirt either tucked or untucked and still look put together. As you can see, 5.11 Tactical give you a lot of value in the Carson Short Sleeve for $39.99.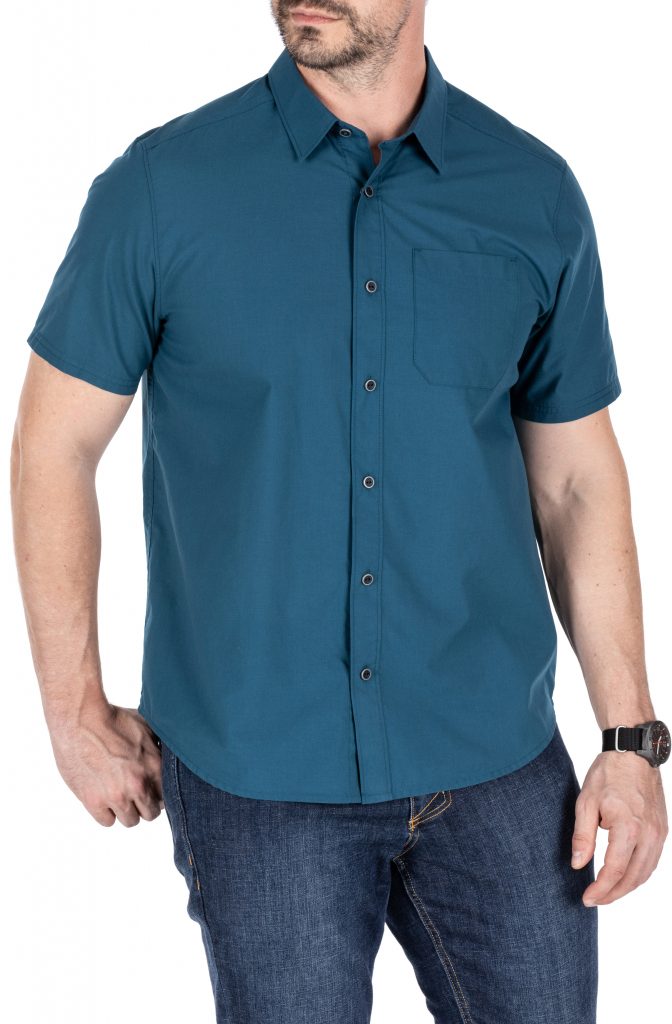 Hopefully this will give you a few ideas for dad for Father's Day. Have a good summer, be safe no matter where you are and have fun; it's summer.