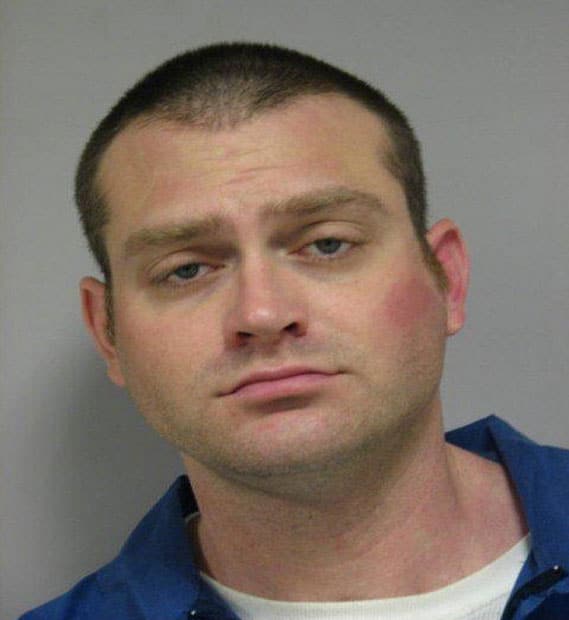 A serial burglar was caught during a break-in at a Palatine, Illinois, home last week when the victim held him at gunpoint until authorities could arrive.
The victim, a 34-year-old female whose name has not been released, came to her condo a little before 11 a.m. on Sept. 18 when she noticed there was damage to her front door, local media reported. After entering her home, she found a man in her bedroom.
The suspect, who was later identified as 33-year-old Noah Perlman, was allegedly holding a hammer and a large screwdriver and the woman, fearing for her own safety, grabbed her handgun and fired a single shot at Perlman. The woman missed Perlman, but the single shot was enough to scare him into complying with her commands and she held him at gunpoint until police arrived.
It was discovered that Perlman had been a resident at the same condominiums for about three months. It's unknown if the victim is acquainted with Perlman or whether she recognized him as being her neighbor.
Authorities obtained a search warrant for Perlman's residence, which revealed he was likely responsible for several burglaries within the Chicago suburb condominium community in prior months, all occurring after Perlman moved in.
Authorities recovered an excess of stolen goods in Perlman's condo, including property from a burglary just last month and additional items stolen from basement storage units over the last three months. Items found included electronic and computer equipment, an electric guitar and amplifier, a Yamaha keyboard and speakers, as well as a stolen check complete with Perlman's signature.
Perlman was arrested and now faces charges for residential burglary, felony possession of stolen property valued at over $10,000, forgery of a stolen check and possession of a controlled substance.
A special thanks to Guns.com fan, Michael, for sending us this story. Do you have interesting news that you think should be covered on Guns.com? Drop us an email at tips@guns.com.
Source Article from http://www.guns.com/2014/09/26/girl-with-a-gun-catches-serial-burglar-in-the-act-holds-him-at-gunpoint-for-police/