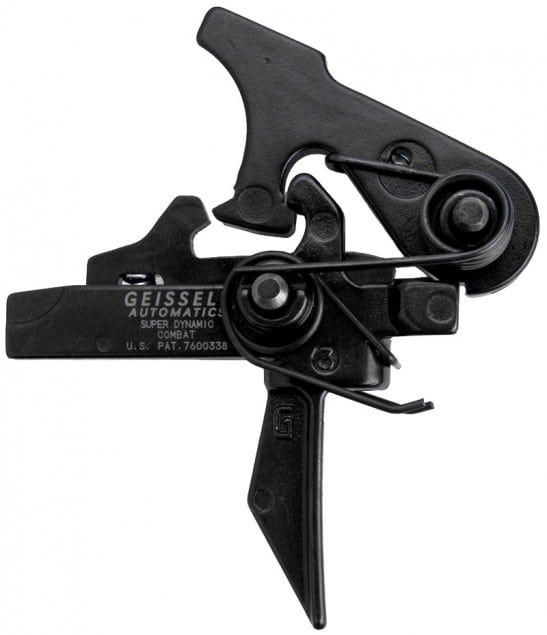 Geissele Automatics has been teasing a modified version of their SSG trigger, the updated SD3G, on the AR-15 forum for a while now, and it looks like they will be adding it as an official product in the near future.
The concept was inspired by the Tac-Con trigger system, a three-position trigger that uses the bolt closing to assist the trigger reset. With a little practice, it's possible to shoot upwards of 600 rounds per minute with this type of trigger. For reals.
We'll keep you up to speed on the product as it develops.
Price is predicted to be around $325, which is in-line with other premium semi-auto triggers. Which pretty much makes this a must-have for high-end AR-15s.
Source Article from http://www.guns.com/2014/10/13/geissele-teases-future-faux-auto-trigger-video/