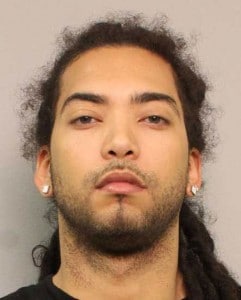 A father of five opened fire on an armed intruder who entered his Nashville home in broad daylight Tuesday morning.
John McCormick was home with his wife and five children when the suspect, who was armed with a 9mm handgun and had his face covered with a bandanna, walked in through an unlocked door at about 9 a.m. The suspect then demanded cash and other valuables, according to reports from local media.
"He said, 'I've been itching to bust somebody,'" McCormick told reporters.
McCormick did as many experts recommend and handed money over to the suspect, but it wasn't good enough and the suspect simply demanded more. The suspect, who was later identified as 26-year-old Jonathan Corke, turned his attentions on McCormick's wife, who had been asleep on the couch when Corke entered their home.
While Corke was "dealing with his wife," McCormick went into his bedroom and emerged with a .45-caliber handgun. Upon seeing this, according to McCormick's account, Corke raised his gun in the man's direction and that's when McCormick opened fire, striking Corke several times.
Corke fled from the home, but collapsed in the yard. When authorities arrived, Corke was transported to a local hospital where he died a short time later.
During the investigation, police found a vacant car parked nearby, which they believe to have been Corke's, containing stolen propert from several burglaries within surrounding counties.
According to the Metro Nashville Police Department, Corke was a convicted felon with two prior convictions for felony theft and two prior convictions for felony evading arrest. Authorities also confirmed that Corke was also under indictment for home burglary and theft charges.
No charges have been filed against the homeowner, who appears to have acted in self-defense.
The investigation is ongoing.
Source Article from http://www.guns.com/2014/11/07/father-of-five-with-a-45-fatally-shoots-intruder-armed-with-9mm/