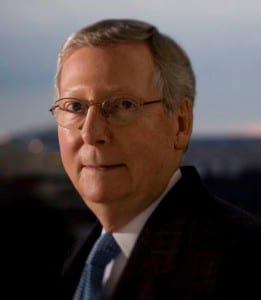 Depending on one's political persuasions, the results of the mid-term elections proved either an eye-opener or a breath of fresh air. A number of "blue" states turned "red" and some hard-line Democrat leaning districts saw conservative victories. But what, if anything, will this really mean for us folks who cherish our rights guaranteed under the Second Amendment to our Constitution?
In Colorado, Democratic Gov. John Hickenlooper did indeed manage to keep his job, but only by the skin of his teeth. He would have, in all probability, won by a landslide, but he had signed some gun control legislation in 2013 that didn't sit too well with a whole bunch of pro-Second Amendment voters in the state (including House Bill 1224 – limiting magazine capacities to no more than 15 rounds, and House Bill 1229 – requiring universal background checks). Having second thoughts about the legislation he signed into law, he apologized to a group of Colorado sheriffs, saying in part, "I'll tell you the funny story, and it is weird … I think we screwed that up. We were performing legislation without basic facts, which I think is a bad idea in every case. It took almost a month to get the facts. By that time I had pissed you guys off. I apologize. I don't think we did a good job on any of that stuff."
David Freedlander of the The Daily Beast added, "But perhaps another errant remark by Hickenlooper recorded at the meeting sums up the whole imbroglio best, 'If we had known that this was going to divide the state so intensely, I think we would have thought about it twice."
So, did the governor make amends simply to gain some votes? It's of course hard to say for certain, but it does once again demonstrate the inalienable truth that a great number of Americans do not take kindly to politicians tinkering with their right to gun ownership.
In Connecticut, definitely another blue state, Gov. Dannel Malloy also retained his job, but, as in Colorado, just barely. Now entering his second term in office, he is faced with trying to appease the more than 100,000 gun owners who happily refused to comply with the state's registration requirements concerning what they called "assault weapons." This exact same scenario is going to be played out in New York as well, as Gov. Andrew Cuomo has to contend with well over a million gun owners who do not wish to have their rights trampled.
Here's the thing, Colorado, Connecticut and New York were three of the bright spots for the Democrats during these mid-term elections, because by far the mast majority of the country seems to be turning against the liberal establishment. Even in Illinois, definitely an unfriendly state when it comes to gun ownership, a Republican governor was voted into office. I have to say that for this writer, the news that Bruce Rauner won the governorship in such a far-left leaning state, gives me pause for thought. Pat Quinn, the outgoing governor who fought so very hard for gun control in Illinois, and even recently proposed a state-wide assault weapons ban, lost by quite a large margin to Rauner.
The list goes on and on when it comes to conservative gains. In Maine, as an example, Michael Michaud, who had been endorsed by Gabby Giffords, failed against the National Rifle Association backed incumbent, Paul LePage. In Texas, Greg Abbott soundly defeated Wendy Davis, and announced that just as soon as he's in office and legislators put the bill on his desk, he'll sign it, thereby legalizing the open carry of handguns.
But, as important as all the governor's races were, most people were keeping a close eye on the Senate races. Sen. Mitch McConnell of Kentucky, a strong supporter of our Second Amendment, defeated the Democrat, Alison Lundergan Grimes. Kay Hagan of North Carolina was unseated by Thom Tillis who had the backing of the NRA. Like the race for the governorships across the country, the results for pro-Second Amendment senatorial candidates is nearly a mirror image with so many winning.
According to Breitbart writer AWR Hawkins, "As the election returns came in on November 4, one thing was evident – the Second Amendment crushed gun control candidates in Senate and gubernatorial races around the country. In so doing, the Second Amendment annihilated the left's relentless claim that 90 percent of Americans support more gun control."
So, can we finally let our guard down? In my simple view, no.
Source Article from http://www.guns.com/2014/11/19/editorial-america-chose-gun-rights/