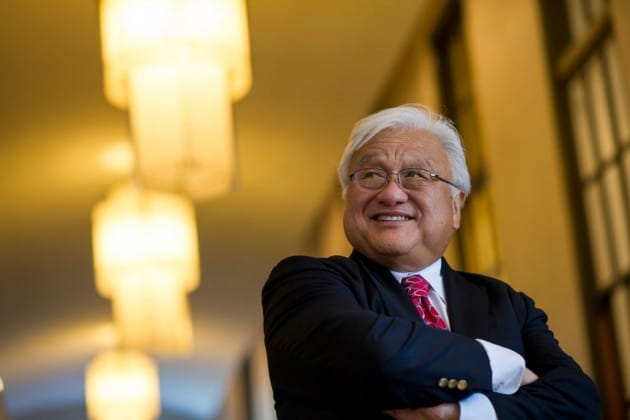 A group of Congressmen led by Rep. Mike Honda (D) has submitted a bill to the U.S. House to require background checks and serial numbers for home built guns.
The bill, co-sponsored by nine fellow Democrats, was introduced to the House on Sept. 18. In a statement released to coincide with its debut, Honda stresses that the legislation ensures that regulations mandated for commercial firearms purchases be extended to include self-assembled guns.
"The laws should be the same for the gun you buy and the gun you make," said Honda. "Our system of background checks and registrations are in place to ensure public safety. There's absolutely no reason these checks and registrations should apply to guns made by a licensed manufacturer, but not apply to other, equally dangerous, weapons."
The bill, H.R. 5606, the Homemade Firearms Accountability Act, would require homemade firearms to have serial numbers. While text is not currently available, Honda's press release bemoans the current availability of incomplete lower receivers that can be manufactured into legal homemade firearms.
Making your own firearm has never been illegal in the United States, providing no laws prevent the builder from owning said firearm once it was made.
In the case of AR-15 platforms, these "80 percent lowers" can be had for as little as $100 and finished in a weekend into a functional firearm, provided the hobbyist has the right tools and know how. The Bureau of Alcohol Tobacco Firearms and Explosives has long held that "provisions of the Gun Control Act (GCA) of 1968 allow for an unlicensed individual to make a 'firearm' as defined in the act for his own personal use, but not for sale or distribution."
Honda references two incidents in his statement, one in Santa Monica in 2013 and another in Stockton this July, as justification for the legislation.
The Santa Monica case that of John Zawahri, 23, who killed five people with a cap and ball revolver and an AR-15 style rifle that is believed to have been homemade.
In the Stockton incident, which led to the death of two bank robbers and a hostage, all shot by police, an AK-47 style rifle was used that is believed by the ATF to have been made by an unlicensed manufacturer.
These two incidents have brought early support for Honda's bill from gun control groups to include the Violence Policy Center, and the Brady Campaign to Prevent Gun Violence.
"The bill will simply ensure that homemade firearms are subject to the same safeguards as guns made by licensed manufacturers," said Kristen Rand of the Violence Policy Center.
The federal legislation comes the same month that California's legislature passed SB808, better known as the Ghost Gun Bill. This measure, currently on Gov. Jerry Brown's desk, would require a state Department of Justice Bureau of Firearms background check and authorization before assembling a firearm in the home of a state resident. Additionally, before this could be granted, the candidate would have to show proof that building the gun would not violate local city or county codes. The completed gun would then have to be serial numbered and registered.
Honda, the same day he introduced his legislation, penned a letter to Brown urging the state's chief executive to sign SB808, warning that current law, "allows criminals and dangerous individuals to access weapons that our system of state and federal background checks and registration is designed to keep away."
Honda's bill is currently referred to the House Committee on the Judiciary.
Source Article from http://www.guns.com/2014/09/25/congress-seeks-increased-regulation-on-homemade-firearms/