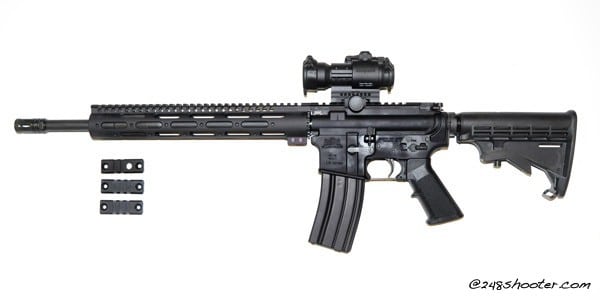 We are very please to have made some great partnerships and friendships with some serious industry partners.

Here is a taste of some of the reviews and articles we have coming over the next few weeks.

Review of Patriot Defense Training LLC in Jackson Michigan. We will be sending out one of our guys to review the Carbine level 1 course and let you know the down and dirty on what the course teaches and how beneficial it is for the average shooter.

Review of Old Faithful Holsters and the High Rider Quick Assemble kit. Is this the right holster for you or is it a bust? Has now gone live here: Review

Review of Inforce APL pistol light system. Has gone live here: Review

Review of Inforce WML weapon light system.

Reviews of several Fobus holsters are on the way. We will help you make the choice on which one is right for you.

Reviews of Bam Holsters with discussion on the advantages and disadvantages of magnetic holsters in your car, bedroom and office.

Reviews of the Lightfighter Inovations stippled Magpull ar-15 magazines and discussion on the advantages of stippled magazines.

Review of the Dillon Precession adjustable trigger for the 1911.

Review of the PSA 16" PA-15 HF SS12G2 Carbine with the Aimpoint PRO optic.

All this is coming down the pipe due to the overwhelming success and response we have received. We thank each and everyone of you who read our Facebook posts as well as our blog and Pinterest feed. Thank you to all of you who have sent us products to review . Please join our community and share our posts with your friends so we can continue to bring top quality articles.