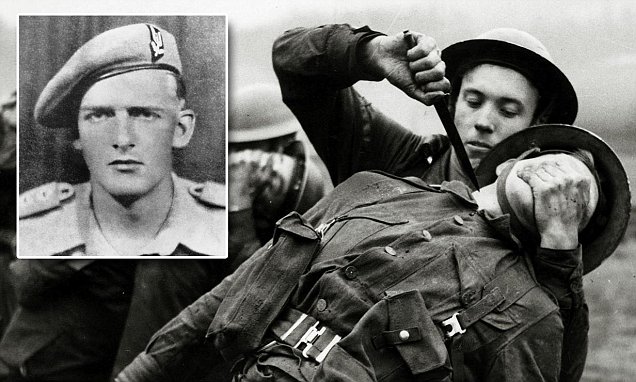 In the bleak moments after defeat on mainland Europe in winter 1939, Winston Churchill knew that Britain had to strike back hard. So Britain's wartime leader called for the lightning development of a completely new kind of warfare, recruiting a band of eccentric free-thinking warriors to become the first 'deniable' secret operatives to strike behind enemy lines, offering these volunteers nothing but the potential for glory and all-but-certain death and an extraordinary story was born. This is story you never heard before.
No. 62 Commando or the Small Scale Raiding Force (SSRF) was a British Commando unit of the British Army during the Second World War. The unit was formed around a small group of commandos under the command of the Special Operations Executive (SOE). They carried out a number of raids before being disbanded in 1943.
In book "Churchill's secret warriors" written by Damien Lewis you can get lot of information's why is the British Special Operations Executive (SOE), in which chain of command was Small Scale Raiding Force (SSRF), got the nickname "Ministry of un-gentleman warfare".
This unusual squad of commandos very often used amphetamines and they were very unconventional. For example, one of them used a bow and arrow as his weapon of choice.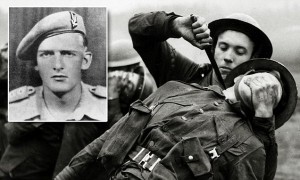 Churchill's Secret Warriors tells the story of the daring victories for this small force of 'freelance pirates', undertaking devastatingly effective missions against the Nazis, often dressed in enemy uniforms and with enemy kit, breaking all previously held rules of warfare. Master storyteller Damien Lewis brings the adventures of the secret unit to life, weaving together the stories of the soldiers' brotherhood in this compelling narrative, from the unit's earliest missions to the death of their leader just weeks before the end of the war.
One of the most known british soldiers who served in this unit was Anders Frederik Emil Victor Schau Lassen VC, MC & Two Bars. Anders Lassen (22 September 1920 – 9 April 1945) was a highly decorated Danish soldier who was a recipient of the British Victoria Cross in the Second World War. He was posthumously awarded the UK's highest gallantry award for his actions on 8 April 1945 at Lake Comacchio in Italy in the final weeks of the Italian Campaign.
The Danish officer was ordered to lead a raid that would give the impression that a major landing was being undertaken. Lassen fulfilled his mission in the face of overwhelming enemy numbers by single-handedly taking out three enemy positions before being mortally wounded. As his men's lives would be endangered in the withdrawal, he refused to be evacuated from the area.
One of the most extraordinary stories of World War II is also one of the least commonly known, that of a small band of men charged by Winston Churchill himself with carrying out 'a butcher-and-bolt reign of terror' behind enemy lines.
The thrilling untold story of Churchill's private army is a must read book for everyone who are related to this or similar military themes. It's story about courage, determination and sacrifice. We guarantee that you never heard for similar story.
Source Article from http://www.special-ops.org/churchills-secret-warriors-kill-without-mercy-party-like-theres-tomorrow/