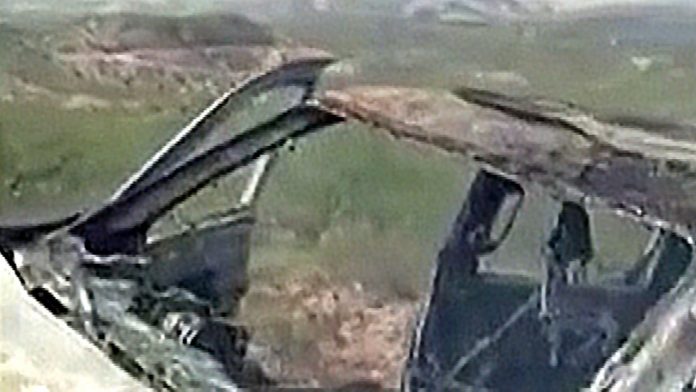 From NBC News:
At least nine U.S. citizens, including six children, were killed in a massacre in the Mexican border state of Sonora Monday, a relative to many of the victims told NBC News.
The victims were descendants of mormon settlers with family in Utah, the attack has been described as a motorcade ambush by relatives of the survivors.
The victims were identified by Miller as Christina Marie Langford Johnson, 29, Dawna Langford, 43, and Trevor Langford, 11, and Rogan Langford, two-and-a-half. Also killed were Rhonita Miller, 30, Howard Miller, 12, Krystal Miller, 10, and 8-month-old twins, Titus and Tiana Miller.
Violence in Mexico has recently been well publicized. Most famously perhaps in the assault by organized cartel gunmen that freed a Sinaloa Cartel leader, the attackers filmed themselves driving into the attack bringing belt-fed automatic weapons, explosives, and shoulder launched rockets.
A 13-year-old, Devin Langford, escaped uninjured and then walked for about 14 miles to La Mora for help after hiding his wounded siblings in bushes and covering them with branches, she said.
Meanwhile, Mckenzie Langford, 9, had gotten grazed in the arm with a bullet — but after Devin did not come back, she also went to find help. Miller said Mckenzie got lost and walked for hours in the dark before she was found by search parties.
As of now it is unknown if everyone in the convoy is accounted for, several vehicle were shot to pieces and one at least ignited, reportedly burning the occupants to death. Reports are listing one child, at least, as still missing. President Trump has indicated his full readiness to assist the Mexican President in bringing down the cartels by force.
This is the time for Mexico, with the help of the United States, to wage WAR on the drug cartels and wipe them off the face of the earth. We merely await a call from your great new president!— Donald J. Trump (@realDonaldTrump) November 5, 2019