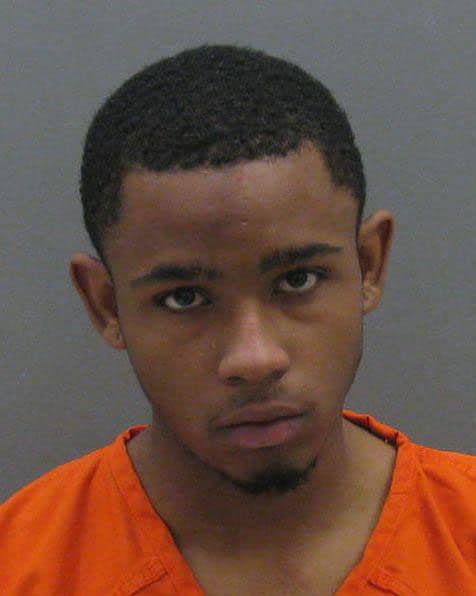 A gun shop in Robinson Township, Michigan, was the target of a break-in early Tuesday morning and, according to the owner, the shop has been hit more than half a dozen times over the last decade.
"You never get used to it," Felix Pytlinske, owner of Felix's Gun Shop, told WZZM.
Police responded to a silent alarm at the shop around 1:30 a.m. when the suspect apparently gained access to the shop after breaking a window. Pytlinske arrived at the shop about the same time as the officers.
According to Captain Mark Bennett of the Ottawa County Sheriff's Department, "The first deputy on scene noted an individual jump out of a window and begin to run across the street, into a field."
Police entered the building using Pytlinske's key, but nobody was found inside. However, officers discovered about 30 firearms gathered up and stuffed into a duffel bag, which was left inside the shop. A display case, containing mostly antique guns, had been shattered.
"He didn't have to smash it. It wasn't locked," Pytlinske told the Grand Haven Tribune, adding, "The dope dealers don't want this stuff," referring to the collection of guns, mostly from the 1910s and 1920s, that were found in the bag.
About 30 minutes after the break-in and with the help of K-9 units, authorities found and arrested the suspect, 21-year-old Xavier McCarty. Authorities believe a second supsect was involved but he has not been apprehended at this time.
Pytlinske said he's fed up with the rise in crime, which has forced him to bump up security, although he didn't elaborate how. But Pytlinske believes that's only half the battle and that the system needs to be tougher on criminals.
"There must be a better deterrent," Pytlinske said.
McCarty faces several charges, including burglary of a business and felony firearms charges. If convicted, McCarty could face up to 10 years in prison, but since he is a habitual offender, his sentence could increase by one and a half times. He's currently being held with a $35,000 bond, but sought a personal recognizance bond.
"I was not caught in that building or anything like that. I was never in that building. … I don't mind being on a tether. I just want to be free," McCarty argued, saying that he wanted to be with his family.
McCarty also added that he is not a danger to the community and does not "commit violent crimes."
The judge denied the request and appointed an attorney to McCarty, with whom the judge will have a conference next week.
And as for Pytlinske, he cleaned up and opened the shop as usual the day of the break-in.
Source Article from http://www.guns.com/2014/10/17/antique-gun-shop-targeted-in-multiple-break-ins-owner-tired-of-all-the-monkey-fuss-video/