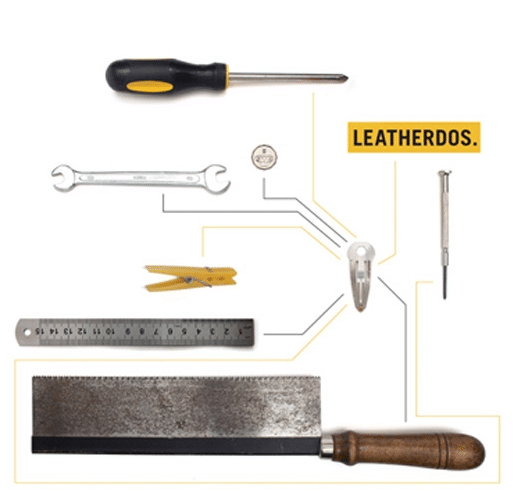 By Ashley
Fellow gear-loving women might relate to the struggles of not having enough places to store tools–it's amazing how many pairs of womens jeans don't come equipped with pockets. And while this little hairclip multitool certainly won't put your actual multitool out of business, I thought it was a fun way to wear a useful item.
This hairclip is made by Leatherdos, which is pretty obviously a Leatherman rip-off (and being a lifelong Leatherman lover myself, I encourage you to patron the actual company). It's equipped with several tools, including a screw driver, wrench, and serrated cutter, which isn't actually sharp enough to slice open a finger.
The clip costs $9.99, and although it's designed as a hairclip, the design can serve other tasks, too, such as hoisting up candle wick for makeshift candles. It's made of stainless steel, and having owned many hairclips shaped like this throughout my life, I'm not sure how durable this tool is as a screwdriver but it would definitely come in handy should the need arise.
I first saw this tool shared on Gizmodo, and some of the commenters wondered if this item would pass TSA inspection at an airport. I can't imagine it wouldn't as there's no knife blade on it, but I'm still researching. I always feel a bit lost without my multitool on me when I fly, so this, despite its novelty, might not be a bad alternative.
Via: All Outdoor
Category: EDC, accessory, multitool