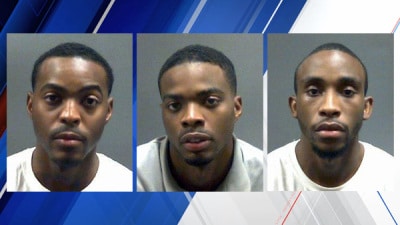 Police arrested three Indianapolis, Indiana, men on Tuesday in connection with a gun store robbery in which the owner was killed, a spokesperson for the Bureau of Alcohol, Tobacco, Firearms and Explosives told Guns.com.
On Sunday, police in North Vernon found Muscatatuck Outdoors owner Scott Maxie, 61, dead from an apparent gunshot wound to the head after being robbed of several handguns and long guns, local media reported.
Investigators with the ATF, the Jennings County Sheriff's Department and Indiana State Police followed clues leading to Darryl Worthen, 24, Dejaun Worthen, 23, and Darion Harris, 20.
Though the arrest of the suspects had not come from a tip, the ATF had offered a $5,000 reward for any pertinent information. The National Sports Shooting Foundation also offered to match the reward, bringing the total to $10,000.
The reward was part of a larger national initiative where the NSSF will match ATF reward offers in connection with cases involving firearm theft from federally licensed dealers.
A separate gun store robbery over the weekend prompted authorities to offer up a similar reward with the NSSF matching it.
On either Friday or early Saturday, a white trailer with 24 firearms was stolen from Profire Arms and Supply in Indianapolis. The trailer carried automatic weapons and approximately 20,000 rounds of ammunition, according to the ATF.
A $10,000 reward is being offered for information about the robbery.   
Source Article from http://www.guns.com/2014/09/23/3-indianapolis-men-arrested-after-gun-store-robbed-owner-killed/